---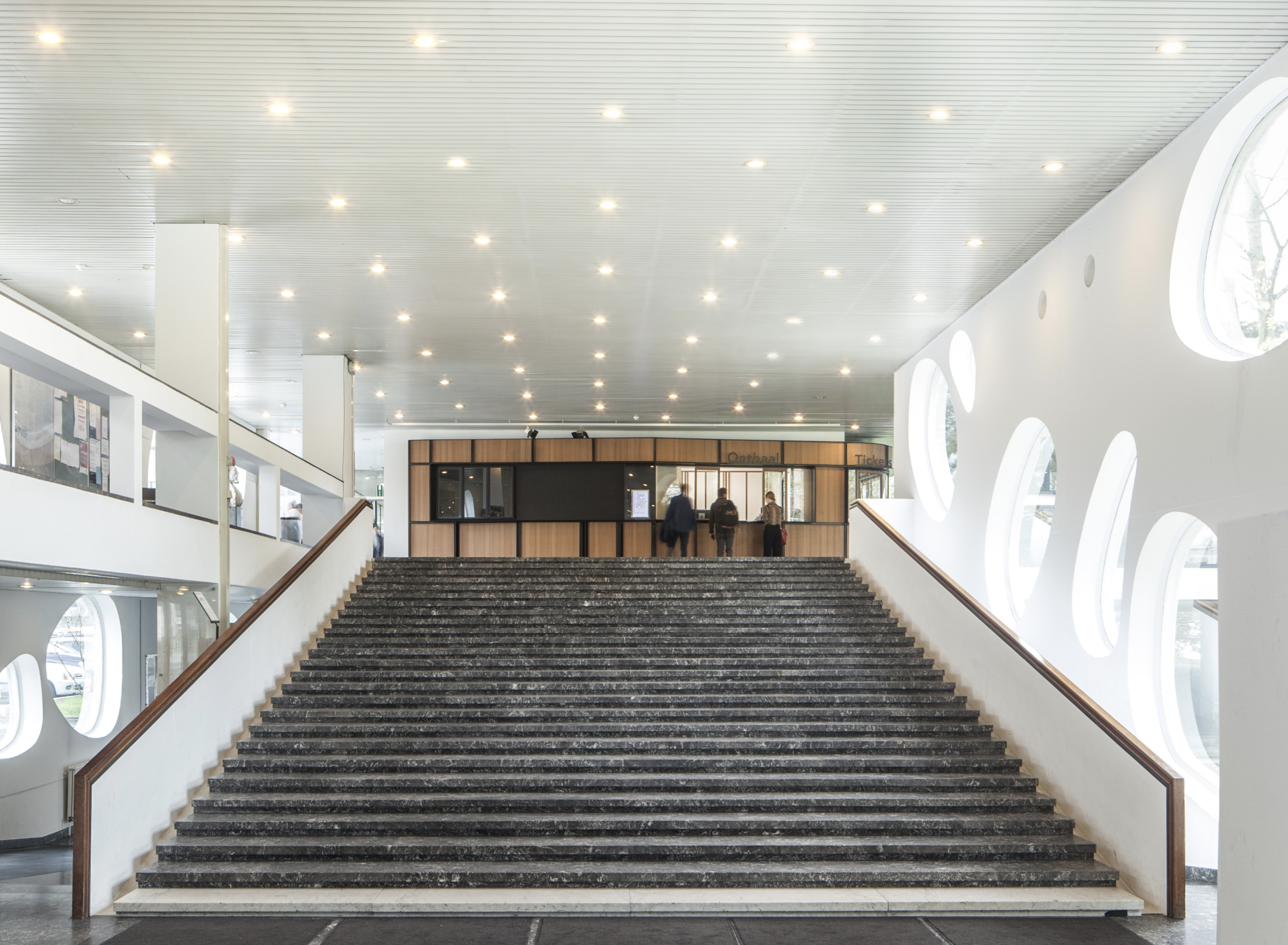 (c) Jeroen Verrecht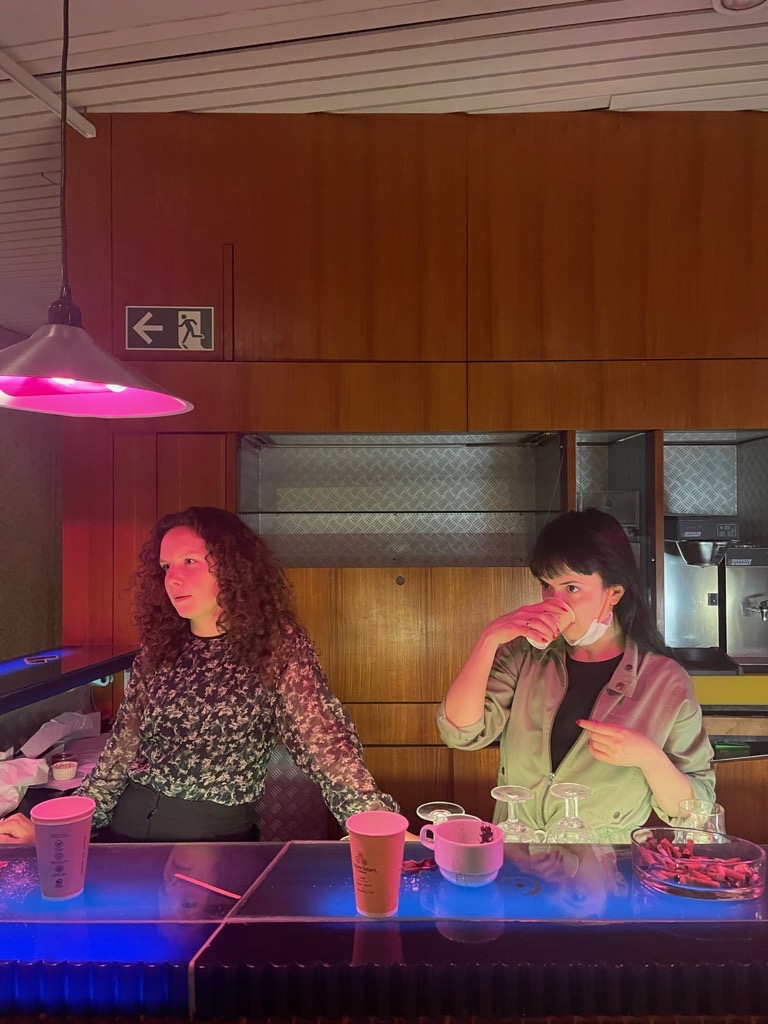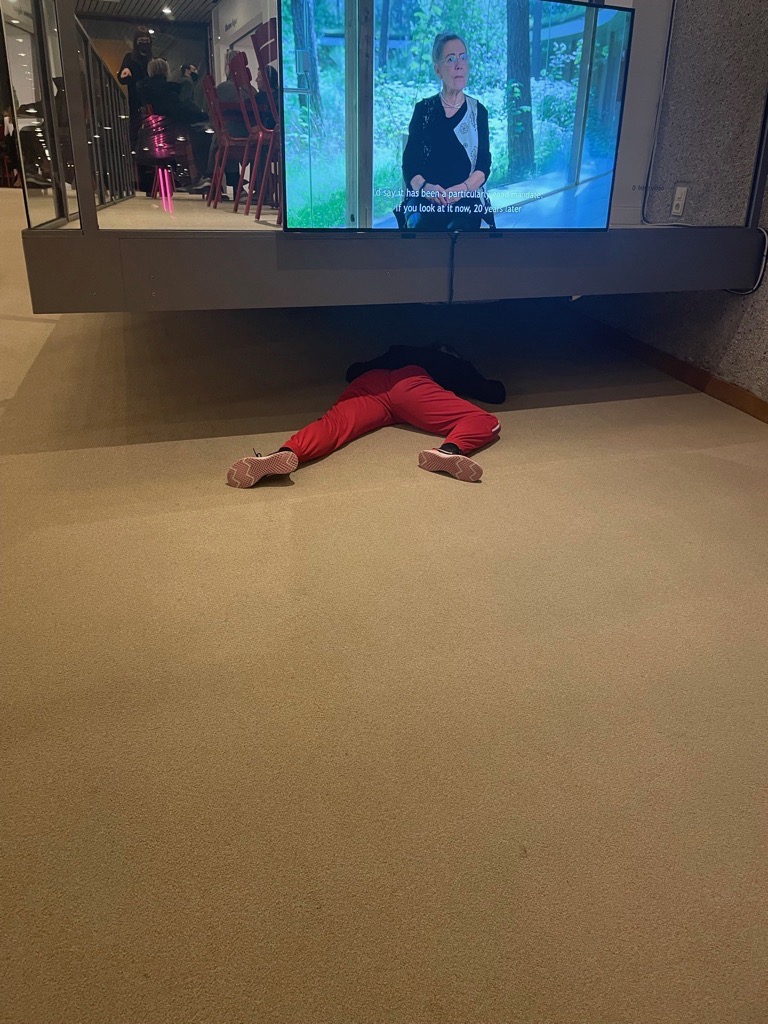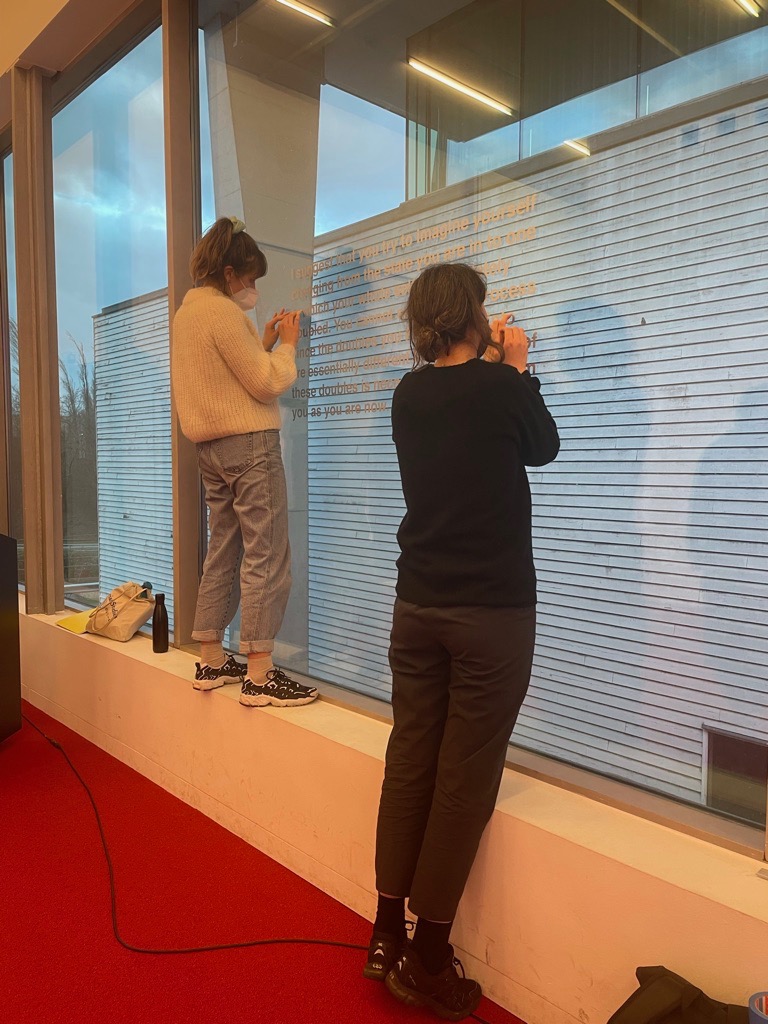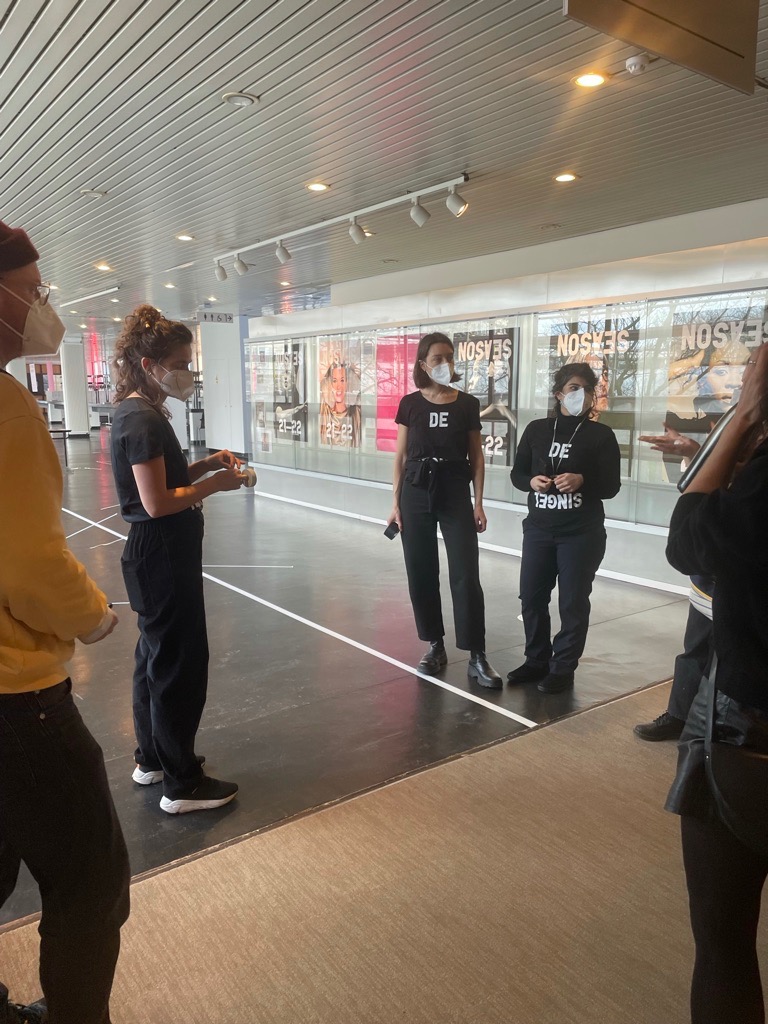 Embodied Curating
KCA Master Dance & Curatorial Studies
14.02.22 - 18.02.22


Organisation: Michiel Vandevelde, Laura Herman, Renata Lamenza Epifanio, Anna Stoppa and Iris Terclaevers
Curatorial Mentoring: Yann Chateigné Tytelman
Lecturers: Michiel Vandevelde, Raimundas Malasaukas, Kopano Maroga, Dorothea von Hantelmann, Ula Sickle
Location: studio 435, Royal Conservatoire of Antwerp, Desguinlei 25, 2018 Antwerpen


About the masterclass


Live performance gains more and more terrain with the visual arts world. Although during the 20th century there have been many moments of live arts within visual arts contexts, it's only since 2000's that its influence became widespread and structural within established visual arts institutions. How do live arts influence museums' modes
of operation? And how does the context of the museum offer new possibilities for the development of live arts? During a one week exchange between the residents of the Master Dance and the curators- in-development of Curatorial Studies, the participants delve into the history of curation and live arts, different points of view and curatorial practices are examined, and the participants take the modernist building of Arts Centre deSingel as a playground to organise a live arts exhibition.
During this exchange week between the Master Dance and Curatorial Studies we will focus on the crossroads between live arts and the curatorial. How to create curatorial frames for live arts? How different is the economy of live arts in relation to curating objects? How does live arts respond to the attention economy? These and more questions form the base of this week.
Participants will have a two-folded schedule. On the one hand there are lectures/exchange/input moments with invited guests (Michiel Vandevelde, Raimundas Malasaukas, Kopano Maroga, Dorothea von Hantelmann, Ula Sickle). On the other hand the participants develop a collaborative work. In smaller groups the Master Dance students and the Curatorial Studies participants create together a curatorial concept in relation to a performative intervention within the building of DE SINGEL.
Radiant Nights

The result of these collaborations are presented during the first evening (Friday 18/02) of the Radiant Nights platform at DE SINGEL.
See
programme
.
Biographies
Michiel Vandevelde

Michiel Vandevelde studied dance and choreography at P.A.R.T.S., Brussels. He is active as a choreographer, curator, writer and editor. As a curator he worked or works for: Extra City Kunsthal, Het Bos, Bâtard festival, Precarious Pavilions, Arts Centre DeSingel. He is involved as an editor in the Disagree. magazine, and he has written articles for Etcetera, De Witte Raaf, Rekto:Verso, H ART, Mister Motley, etc. From 2017 to 2021 Michiel Vandevelde is artist in residence at Kaaitheater (Brussels, BE). In his work he investigates the elements that constitute or obstruct the contemporary public sphere. He explores which other social, economic and cultural alternatives we can imagine in order to question, challenge and transform dominant logics and ways of organizing. He has been developing a variety of projects both in public space and in (performing) arts institutions.
Raimundas Malasauskas
Raimundas Malašauskas is a Lithuanian curator and writer living in Brussels. His curatorial and writing practices are notable for their questioning approach to the concept of the exhibition, creating unpredictable, often playful results.Raimundas was curator of the CAC Vilnius from 1995 – 2006, and Artists Space, New York from 2007 – 09. He recently curated Meeting Points 8, Cairo/Brussels/Beirut, 2017, part of the Liverpool Biennial 2016; The Lithuania and Cyprus Pavilion at the Venice Biennale 2013; and Repetition Island at the Centre Pompidou, and Satellite 4 at the Jeu de Paume, both Paris, 2010. Paper Exhibition – Selected Writings was published by Sternberg Press in 2012, and his notebook on Burlesque was published as part of dOCUMENTA 13. In 2019 he was a visiting Professor to HEAD, Geneva.
Kopano Maroga
Kopano Maroga is a performance artist, writer, cultural worker and co-founding director of the independent dance, movement and embodied politics organization ANY BODY ZINE (anybodyzine.org.za). They are a Master of Arts candidate in Live Art, Interdisciplinary and Public Art through the Institute of Creative Arts at the University of Cape Town. Their interests lie at the intersection of art, social justice and healing knowledge systems. Their current research is in the potential of disidentification and biomythography as tools for destabilizing rigid identity theory. They very much believe in the power of love as weapon of mass construction. Since May 2019 they work fulltime as dramaturge at Art Center Vooruit in Ghent.

Dorothea von Hantelmann

Dorothea von Hantelmann is Professor of Art and Society at Bard College Berlin, art historian, writer, and freelance curator. After her university studies in Berlin and a job as a researcher at the Museum of Modern Art in New York, in 1999 she became a member of the collaborative research project 'Cultures of the Performative' which is based at Berlin's Freie Universität. As part of this project, von Hantelmann has worked intensively on the meaning of 'performativity' for visual art and, consequently, also on concepts of participation, critique, and politics. She has published multiple articles on individual artists such as Daniel Buren, James Coleman, Jeff Koons, and Pierre Huyghe and completed a PhD dissertation with the title "How to Do Things with Art: On the Meaning of Performativity for Visual Art".
Besides her theoretical work, Dorothea von Hantelmann has curated and co-curated several projects and exhibitions, such as 'Elective Affinities', an interdisciplinary art/theatre project for the Vienna Festival in 1999 (together with Hortensia Völckers and others), 'I like theatre & theatre likes me' for the Deutsches Schauspielhaus in Hamburg in 2001, and 'I promise it's political' for the Museum Ludwig in Cologne in 2002. SELECTED PUBLICATIONS: "I promise it's performative" (in: Tanja Schwan: Medien, Avantgarde, Performativität, 2005), "How to Do Things with Art" (in: Fischer-Lichte, Risi, Roselt: Kunst der Aufführung, Aufführung der Kunst, 2004), "Production of Space - Space of Production" (in: Elmgreen & Dragset: Spaced Out, 2002), "Showing Art Performing Politics" (in: Jongbloed, von Hantelmann: I promise it's political, Museum Ludwig Köln, 2002), "art moving politics" (in: Stepken, Badischer Kunstverein: Lesebuch, 2001).
Ula Sickle
Ula Sickle (CA/PL) is a choreographer and performer based in Brussels, Belgium. From a background in contemporary dance, she works across disciplines, drawing from the visual arts or contemporary music. While her work takes many forms, she focuses on a choreographic approach to movement and a work on perception and reception, specific to the live arts.Her interest in looking for an alternative to the cannon of contemporary dance, has led her to seek out performers who embody other movement histories. Frequently centered around strong performers, she searches for forms of choreographic writing, where the cultural coding and political power of 'popular' dancing can be revealed or where the musicality and materiality of the body itself can take center stage.
Ula studied Art History & Semiotics at the University of Toronto and Performance Studies at Paris VIII, before attending P.A.R.T.S. Performing Arts Research and Training Studios in Brussels. From 2008-2010 she pursued her interest in film, studying at Le Fresnoy, a post-graduate media program in the North of France. In 2017 she was artist in residence at the Ujazdowski Castle, Center for Contemporary Art in Warsaw and in 2018 she was artist in residence at Wiels in Brussels. She is currently a PhD researcher at KU Leuven University and Luca School of Arts in Brussels
Yann Chateigné Tytelman

Yann Chateigné Tytelman is a curator and writer based in Brussels. His interests span from minor histories and counterculture, sciences of the mind to the politics of obscurity. He is currently exploring how an exhibition can take the form of a novel, while researching the subject of the disappearance of the Night. Often working in cooperation, his projects navigate the intersections of curating, publishing, performance and education. In 2021 – 22, he will be the guest curator of Country SALTS, a new space operating in the countryside near Basel. Connecting art and rural ways of life. He recently acted as the artistic mentor of the Fall/Winter Session at MORPHO artists residency in Antwerp. Since 2018, he also serves as PhD Supervisor at the Royal Academy of the Arts in Oslo. In recent years, he (co)curated "Gordon Matta-Clark: Material Thinking" (Canadian Center for Architecture, Montréal, Museum der Moderne, Salzburg, 2019 – 2022), "It Never Ends" (KANAL – Centre Pompidou, Brussels, 2020 – 21) and "By repetition, you start noticing details in the landscape" (Le Commun, Genève, 2019 – 2020). In parallel, YCT edited collective publications, artists books and monographs including "Curating in the educational field" (HEAD – Genève/Les Presses du Réel, 2019), "Joachim Koester. Bringing something back" (Bergen Kunsthal/Koenig Books, 2019), and "Almanach Ecart. A collective archive, 1969 – 2019" (HEAD – Genève/art&fiction, 2019 – 21), awarded the Golden Letter, the highest award of the 2020 edition of the Best Book Design From All Over the World. YCT previously held the positions of Chief curator at CAPC Museum of Contemporary Art in Bordeaux (2007 – 09) and Head of the Visual Arts Department at Geneva School of Art and Design (2009 – 17). As an independent critic, he contributed to several books, catalogues and periodicals including Mousse, Spike and Frieze. He taught at various schools and universities, among them Ecole du Louvre, Paris, HEAD – Genève and Erg, Brussels.