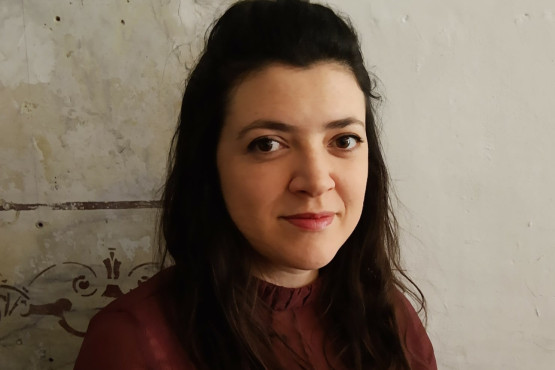 Anna Stoppa
Project Coordinator
Anna Stoppa is a curator and educator based in Belgium.
Her current focus is on curatorial practices in live arts, body-based languages and the generative role of participatory practices in relationship to spectatorship. She is interested in contemporary practices that explore contamination and limits of artistic expression, raising questions about what is urgent and needed in our contemporary society. Working most of the time collectively, her practice focuses on context-specific interventions in space.
She is project coordinator at the postgraduate in Curatorial Studies at KASK & Conservatorium School of Arts in Ghent, and coordinator of the Bachelor in Performance. . She also teaches Theory and History of Performance,the atelier Critical Process, and supervises young artists during their internships.
As founding member of the curatorial collective moss, she has been developing several curatorial projects and exhibitions, and is one of the recipients of the 2022-2023 research grant of the Institut pour la photographie (Lille) with the research project "Deal with it - Aesthetics of repair" that examines the curative dimension of certain photographic practices, and the potential of mending as a tool of resistance. She was co-founder of Kolder, an artist-run space in Ghent that for four years provided an experimental platform for local artists and musicians She has been teaching History of Artists' Books at the City Lit Centre for adult learning in London, organising visits to Tate and V&A museums archives. As assistant at Ryan Gander Studio in London, she collaborated with galleries and institutions in UK, France, Japan and US. She was co-editor of Artists' Cocktails and Artists' Cocktails Here during Documenta (13) among other publications. Anna received an MA in Visual Arts from the IUAV University in Venice with a specialisation in children's artists' books and a BA in Design and Production of Visual and Performative Arts with a specialisation in political-based performance art.