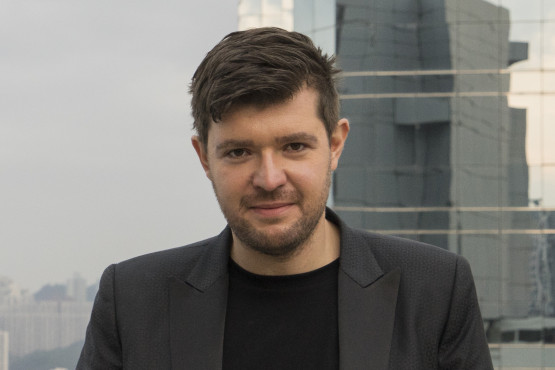 Curatorial Lectures: Cosmin Costinas
04.05.2023, 20:00–22:00
S.M.A.K.
Curatorial Lectures 2022-23: The Curated Institution
Each academic year, Curatorial Studies at KASK & Conservatorium School of Arts, S.M.A.K. and Ghent University co-organise the Curatorial Lectures series, inviting curators to share certain aspects of their practice. Following 'Working with Artists' (2017-18), 'Learning from Artists' (2018-19), 'Working with Collections' (2019-20), 'Working with Space' (2020-21), and 'Curating at the Nexus of Change' (2021-22) this year's series 'The Curated Institution' casts a wide eye on the notion of curating as a form of institutional leadership. How can an institution be curated and what can curators do to change, tweak or reimagine institutional structures from an artistic point of view?
Past speakers in the Curatorial Lectures series have included Cédric Fauq, Yolande Zola Zoli van der Heide, Simon Njami, Zoé Whitley, Ippolito Pestellini Laparelli, Karen Archey, Cecilia Alemani, Rebecca Lamarche-Vadel, Joanna Mytkowska, Sofia Hernández Chong Cuy, Penelope Curtis, Mathieu Copeland, Anthony Huberman, Jean-Hubert Martin, Chus Martínez, Gabi Ngcobo, Susanne Pfeffer, Nicolaus Schafhausen and Adam Szymczyk.
Exhibition-making and the multiplicity of artistic lineages. Some examples
This talk departs from the premise that exhibition-making is a distinct method of generating meaning. It will visit conversations taking place in distinct localities around the world, preponderantly in Asia-Pacific, that provide perspectives on creating common platforms for exhibiting the multiplicity of lineages of artistic language forming our contemporary moment, as well the political underpinnings of this process. It will also look at the potential of speculative art historiography, as well as that of scenographies, of visual staging, and of various performative and operatic strategies in curating exhibitions.
Biography
Cosmin Costinas (b. 1982, Romania) is the Senior Curator of Exhibition Practices at the Haus der Kulturen der Welt, HKW, Berlin (since 2022) and co-Artistic Director of the 24th Biennale of Sydney (2024). He was the Executive Director/Curator of Para Site, Hong Kong (2011-2022), Artistic Director of Kathmandu Triennale 2077 (2022), co-curator of the Romanian Pavilion at the 59th Venice Biennale (2022), Curatorial Adviser of the Aichi Triennale (2022), Curator of Dakar Biennale 2018 - La Biennale de l'Art africain contemporain-DAK'ART (2018), Guest Curator at the Dhaka Art Summit (2018), Co-curator of the 10th Shanghai Biennale (2014), Curator of BAK-basis voor actuele kunst, Utrecht (2008-2011), Co-curator of the 1st Ural Industrial Biennial, Ekaterinburg (2010), and Editor of documenta 12 Magazines, Vienna/Kassel (2005–2007).
At Para Site, Costinas oversaw the institution's major expansion and relocation to a new home in 2015, and curated or co-curated the exhibitions: 'Garden of Six Seasons' (2020); 'Koloa: Women, Art, and Technology' (touring at Nuku'alofa, Tonga and Artspace Aotearoa, Auckland, 2019-2020); 'An Opera of Animals' (touring at Rockbund Art Museum, 2019); 'A beast, a god, and a line' (touring at Dhaka Art Summit '18, TS1/The Secretariat, Yangon, Museum of Modern Art in Warsaw, and Kunsthall Trondheim, MAIIAM Contemporary Art Museum, Chiang Mai, 2018-2020; 'Movements at an Exhibition, Manuel Pelmus' (2017-2018); 'Soil and Stones, Souls and Songs' (touring at MCAD, Manila and Jim Thompson Art Center, Bangkok, 2016-2017); 'Afterwork' (touring at ILHAM, Kuala Lumpur, 2016-2017); 'The World is Our Home. A Poem on Abstraction' (2015-2016); 'Sheela Gowda' (2015); the conference 'Is the Living Body the Last Thing Left Alive? The new performance turn, its histories and its institutions' (2014; the homonymous major volume of original essays was published in 2017 with Sternberg Press, Berlin); 'Great Crescent: Art and Agitation in the 1960s—Japan, South Korea, and Taiwan' (touring at the Mori Art Museum, Tokyo, 2013-2015 and MUAC, Mexico City, 2016); 'A Journal of the Plague Year' (touring at The Cube, Taipei; Arko Art Center, Seoul; and Kadist Art Foundation and The Lab, San Francisco; 2013-2015); 'Taiping Tianguo, A History of Possible Encounters: Ai Weiwei, Frog King Kwok, Tehching Hsieh, and Martin Wong in New York' (touring at SALT, Istanbul; NUS Museum, Singapore; e-flux, New York; 2012-2014), a.o. At BAK in the Netherlands, he curated 'Spacecraft Icarus 13. Narratives of Progress from Elsewhere' (2011), as well as solos exhibitions of Olga Chernysheva' (2011), Rabih Mroue (2010, touring at Iniva - Institute of International Visual Arts, London, Lunds konsthall, Lund; tranzit+display, Prague; and Wurttembergischer Kunstverein Stuttgart, 2011), Boris Charmatz' (2010), and Mona Vatamanu and Florin Tudor (2009), as well as the '1st Former West Congress' (with Maria Hlavajova, 2009). He co-authored the novel Philip (2007) and has edited and contributed his writing to numerous books, magazines, and exhibition catalogs and has taught and lectured at different universities, art academies, and institutions across the world.