Curatorial Studies at KASK & Conservatorium is an intensive, one-year English-language postgraduate course established in 1999. It is the only postgraduate curatorial programme in Belgium, benefitting from a unique partnership between KASK School of Arts, Ghent University and the Municipal Museum of Contemporary Art, Ghent (S.M.A.K.).

---
News
Young Curators Programme 2022 - Open Call
Deadline: 10.12.2021
The Young Curators Programme is a fellowship programme designed to provide opportunities for emerging Belgium-based curators working in the context of Flanders and Fédération Wallonie-Bruxelles. Fellows are granted approximately two-month-long terms in Venice. They are expected to conduct research while gaining experience and exposure by actively taking part in the life of the Belgian Pavilion at the 59th International Art Exhibition – La Biennale di Venezia.
Please find the Open Call via the links below:
Open Call YCP - ENG

Open Call YCP - FR

Open Call YCP - NL

The Young Curators Programme is an initiative of Curatorial Studies, KASK & Conservatorium School of Arts, Vlaamse Overheid, ARBA-ESA, Direction des Arts plastiques contemporains de la Fédération Wallonie-Bruxelles and Bureau International de la Jeunesse (BIJ).
---
Simon Njami
Curatorial Lectures 2021-22
Simon Njami
09.12.2021 - 20:00

The second lecture will be given by
Simon Njami
, who is a Paris-based independent curator, lecturer, art critic and novelist. "There was a time when the notion of curating was restricted to certain areas. There was a time when the notions of Center and Periphery were highly discussed. There was a time when art history was exclusive rather than inclusive. There was, finally, a time when the notion of contemporaneity was restricted to certain geographical areas." "My question is: has anything changed? And if yes, why and how? And what does the notion of globalization really represent in our contemporary times and is that discussion included in our practices? I shall address the notions of "outsider" or "maverick" to try and tackle those issues."
More information
here
.
Practical information
The lectures are free and open to everyone.
The lecture will take place in the auditorium of SMAK - Municipal Museum of Contemporary Art, 1 Jan Hoetplein, 9000 Gent
Reserve your spot
following this link
or via
curatorialstudies@hogent.be
---
Curatorial Lectures 2021-22
Zoé Whitley
21.10.2021 - 20:00 (online)
postponed to 02.12.2021 - 20:00 (online)

Addressing the notion of curating as a form of institutional leadership, Dr. Zoé Whitley's lecture will use case studies of exhibitions from her own career to discuss learnings from working directly with artists, and collaborations both within and beyond gallery walls as strategic means to change and improve institutional structures.
More info
here
.
Practical information
The lectures are free and open to everyone.
Accessibility is of concern to Curatorial Studies at KASK. There will be a live caption option available during the talk.
Reserve your spot
following this link
or via
curatorialstudies@hogent.be
---
Rolando Vázquez,Vistas of Modernity: decolonial aesthesis and the end of the contemporary
On Decolonial Aesthesis
a masterclass at with Rolando Vázquez
20—22.10.2021

During this masterclass at S.M.A.K., the CS participants entered into a dialogue with Rolando Vázquez on the subject of Decolonial Aesthesis. Decolonial thought has shown that we cannot attain a truthful understanding of our present without coloniality, that is without the destruction of Earth and erasure of worlds that sustain our everyday reality. The coloniality as a de-worlding historical movement circulates not only through the economy and the state but also through aesthetics, through the forms through which we re-present and experience our reality. Decolonial aesthesis articulates a critique of modern aesthetics and looks for what lies silenced under the normativity of the contemporary.
More info
here
.
---
Grace Ndiritu, "Becoming Plant" (film still) 2021. Courtesy of the artist and HORST productions
The Ecstatic Being
a masterclass at STUK
20—22.10.2021

From 20 to 22 October 2021,
STUK House for Dance, Image and Sound
welcomed the Curatorial Studies programme of KASK for a co-organised masterclass about
'the ecstatic being'
. Lectures and talks with scholars, practitioners, and artists introduced the possible definitions and manifestations of the ecstatic. The students of Curatorial Studies gathered around the table to create a curatorial proposition around this theme, based upon the lectures of and conversations with the guest speakers. The results of this masterclass will be considered in the curatorial framework for the Artefact exhibition, taking place in February 2023. More than just a topical exploration, the masterclass provided a hands-on experience with the first research stages of creating an exhibition. Together, the participants discovered the pitfalls and possibilities of making an exhibition around such a broad topic. What is the 'ecstatic'? What specific topics can be distilled from this concept? How can you create a curatorial framework that is receptive for societal discussions and artistically enriching?
More info
here
.
---
Photo: Zinaïda Tchelidze
Poetics of hospitality
at Het Paviljoen
Opening 22.10.2021, 17:00-21:00
23.10.2021 - 12.12.2021

Poetics of hospitality is an artistic and curatorial reflection addressing the notion of hospitality and the unspoken rules that underlie this universally-shared custom. The word hospitality in and of itself - derived from the Latin word 'hospes', which means both 'host' - the one who receives - and 'guest' - the one who is received - invokes the complexity of the host-hosted relationship.
Departing from the form of the pavilion, a transitional structure which challenges the concepts of property, territoriality and borders, Poetics of hospitality invites artists to question their link to this space as potential guests or hosts.
Poetics of hospitality is part of a new resident programme hosted by
Het Paviljoen
for a cycle of three exhibitions running between October 2021 and June 2022.
Curated by Sungyoon Ahn and Marion Adrian
Partners: Het Paviljoen
---
Photo: Lars Duchateau
Welcome Curatorial Studies class of 2021-22

We are pleased to welcome Myrna D'Ambrosio, Natalia Barczyńska, Valentina Bianchi, Minne De Meyer Engelbeen, Josue Alejandro Aliendre, Arno Huygens, Anna Laganovska, Alexandra Tryanova, Yasaman Tamizkar, Bas Verwaetermeulen, Amanda Hakoköngäs and Adriënne van der Werf as new participants of Curatorial Studies class of 2021-22!








---
Love and Ethnology: Exhibition view | © Silke Briel / HKW
From the scenic essay to the essay-exhibition
Call for participation to conference

Conference dates: 27.04—29.04.22


Conference hosted by Research centre S:PAM - Studies in Performing Arts & Media, Ghent University.
Keynote speakers: Nora M. Alter, Thijs Lijster, Anselm Franke, Frédérique Aït-Touati, Ho Rui An and Mobile Akademie Berlin
Unlike the realm of literature and film, the essay form in the field of performing arts, visual arts and curatorial practices has received only modest attention. The goal of this three-day conference is to continue the mapping the essay form in these disciplines. By doing so, the conference aims to enrich the existing vocabulary of theatre and performance studies and aspires to resolve the hiatus between the existing theories on the essay.
Read more
about the call and conference.
The conference will be organized with the support of Commissie Wetenschappelijk Onderzoek (CWO) of the Faculty of Arts & Philosophy of Ghent University, Research Centre S:PAM (Ghent University) and Curatorial Studies at KASK School of Arts (Ghent).
---
Photo: courtesy of Globe Arome
Learning to Say Goodbye
Globe Aroma @Brussels Gallery Weekend
09.09—12.09.2021
Globe Aroma, Moutstraat 26, 1000 Brussels
For the Brussels Gallery Weekend, Globe Aroma community with the help of Sophia Attigui and Martina Matarazzo (alunmae Curatorial Studies at KASK 2020-2021) worked on an exhibition, as a celebration and final goodbye to the works before they find their "after Globe Aroma" life and make space for new artworks and artists to grow and flourish.
---
Photo: Nathan Pramudiya Ishar
Gates (might) open soon
closing event
17.07.21, 12:00-21:00
KANAL-Centre Pompidou, Sainctelettesquare 21, 1000 Brussels
We look forward to welcoming you at KANAL-Centre Pompidou on the 17th of July for the closure of
Gates (might) open soon,
curated by the 2020-21 Curatorial Studies postgraduate students. As the CS participants move toward their next steps in becoming working curators, the staff applauds the resilience and resourcefulness demonstrated in this collaborative endeavour. We invite you to meet with the participants and celebrate the results of all their hard work during a challenging period. We hope to see you there!

From 12:00 until 21:00, the space will be activated by live performances of artists Robert Soroko and Bert Villa. On the same occasion the movie "Everybody in the Place'' by Jeremy Deller will be screened. This moment will also give you a chance to look more closely to the artworks displayed in the space, by the artists Carlotta Bailly-Borg, Elen Braga, Che Go Eun, Laura Puska, Robert Soroko, Anya Tsyrlina & Sid Iandovka, Philippe Vandenberg, Sophie Varin and Bert Villa.


---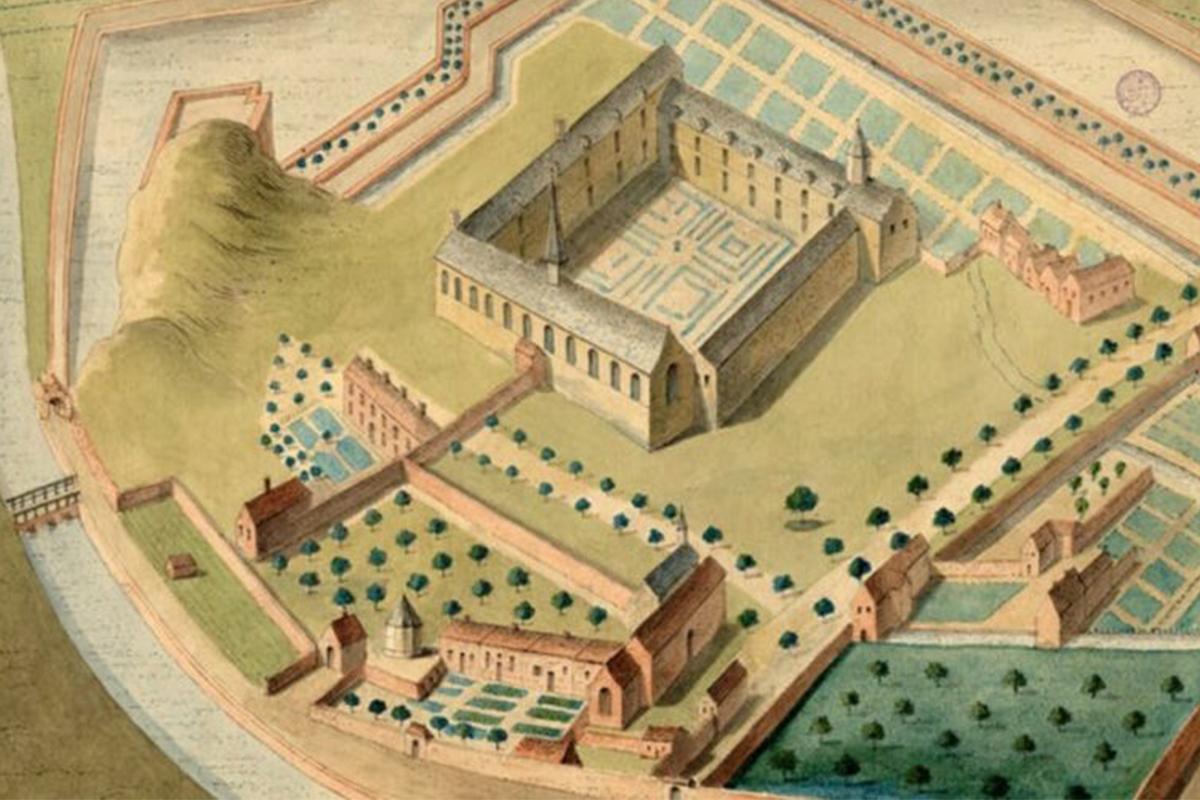 Garden Happenings
Garden Happenings
a presentation at Graduation
03.07.2021
Garden Happenings is an initiative of the postgraduate curatorial studies icw master fine arts, landscape and garden architecture, and interior design. Garden Happenings is launching during Graduation. Find out what we've been working on and learn about our future ambitions.
Programme
20:00: Intro by Godart Bakkers, Birgit Cleppe, Bert De Roo, Laura Herman, Arezoo Khazan and Myrthe Van Rompaey
21.00: Discussion with urban ecologist Geert Heyneman and philosopher Glenn Deliège + Ginderella serving
22.00:
filmscreening The Garden by Derek Jarman
(1990) - book your ticket!
---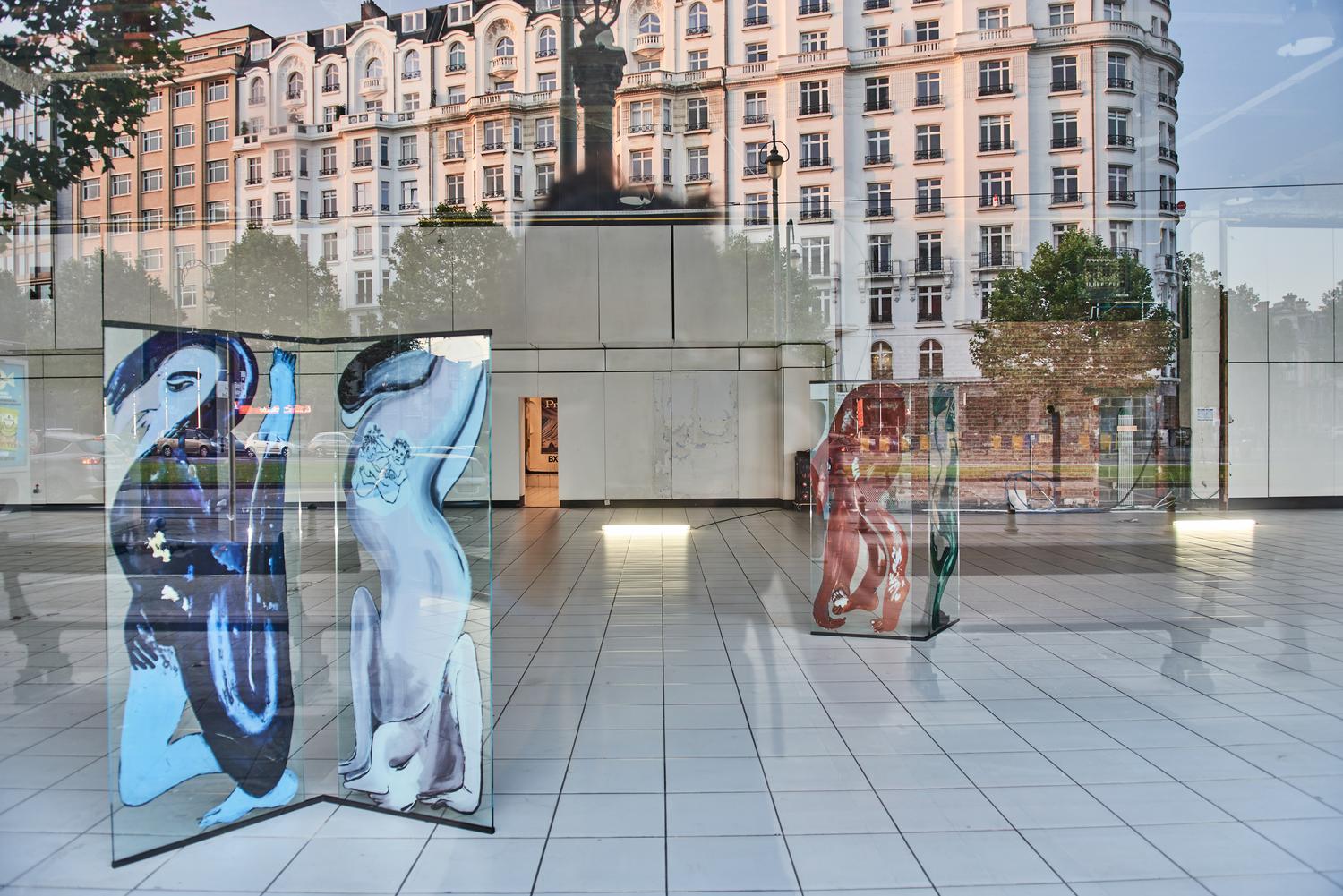 Gates might open soon, KANAL-Centre Pompidou
Gates (might) open soon
an exhibtion at KANAL-Centre Pompidou
09.07—16.07.2021

Carlotta Bailly-Borg, Elen Braga, Che Go Eun, Laura Puska, Robert Soroko, Anya Tsyrlina & Sid Iandovka, Philippe Vandenberg, Sophie Varin and Bert Villa.
Set on the ground floor of KANAL - Centre Pompidou in the form of a window display, the exhibition
Gates (might) open soon
explores the socio-cultural phenomenon of the festival and its various manifestations. Offering both escapism and liberation, festivals open the gates to a flow of emotions, revealing the sensual, spontaneous, and even darker sides of human nature. The feeling of anticipation created by the window presentation will find its release with the opening of the 'gates' on the last day of the exhibition, on Saturday, 17 July, from 12.00 to 21.00.
Gates (might) open soon is curated by Marion Adrian, Sungyoon Ahn, Sophia Attigui, Margot Bossy, Sofie Frederix, Martina Matarazzo, Nathan Pramudiya Ishar, Ekaterina Vorontsova, Yimeng Wang, and Julie Wyckaert. The exhibition is a culmination of the Curatorial Studies postgraduate programme at KASK & Conservatory in collaboration with Ghent University and the Municipal Museum of Contemporary Art, Ghent (S.M.A.K.).
Partners: Curatorial Studies and KANAL Centre Pompidou
---
Orangerie
an exhibition at Het Paviljoen

01.07—30.09.2021

The exhibition
Orangerie
takes as its starting point the architecture and history of Het Paviljoen and offers a space for growth and flourishing of diverse aesthetics, ideas, and values. Originating from the Renaissance and the gardens of the Medici family, orangeries represent a unique work of artifice, a venue for hosting plants and arts, pleasure and enlightenment. Addressing the notion of orangerie as a metaphor, the project suggests exploration from the artistic perspective of such significant notions as preservation, care, control and coexistence.
With the contributions by Katya Ev, Tom Hallet, Niels Poiz, Marius Ritiu, and Mathieu Verhaeghe.
Orangerie is curated by Ekaterina Vorontsova
Partners: Het Paviljoen
---