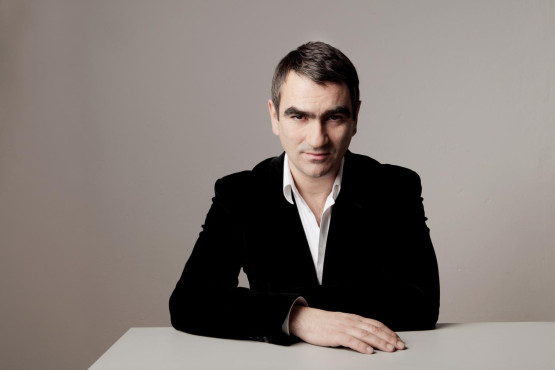 Curatorial Lectures: Nicolaus Schafhausen
Working with Artists
19.03.2019, 19:00
S.M.A.K.
About
Each academic year, S.M.A.K., Ghent University, and Curatorial Studies at KASK & Conservatorium School of Arts co-organise the Curatorial Lectures series presented by renowned curatorial practitioners in relation to a specific theme. Following 'Working with Artists' (2017-18), this year's series revolves around 'Learning from Artists' (2018-19).
Curatorial Lectures is a lecture series co-organised by S.M.A.K. and the Curatorial Studies postgraduate programme at KASK & Conservatorium in Ghent, Belgium.
For his presentation at S.M.A.K., Schafhausen will discuss his previous experience leading institutions and his interest in continuing to develop diverse and inclusive interdisciplinary programs, while raising the crucial call for cultural agents to strive to oppose populist as well as commercial tendencies, and ultimately provide platforms for artists, the public, and open spaces for dialogue, reflection and the celebration of artistic experimentation. He hopes that working in the field of arts and culture continues to be a prosperous and engaging endeavour, producing a sovereign place of discussion, exchange, and stage for productive dissent.
Biography
Nicolaus Schafhausen is an internationally distinguished curator, director, author, and editor of numerous publications on contemporary art. Since 2011 he has been the Strategic Director of Fogo Island Arts, an initiative of the Canadian Shorefast Foundation to find alternative solutions for the revitalisation of the area that is prone to emigration. Co-curator of the 6th Moscow Biennale 2015, Schafhausen has also curated a number of international festivals and exhibitions such as "Media City" Seoul 2010, or the "Dutch House" for the Expo 2010 in Shanghai. In 2007 and 2009 he was the curator of the German Pavilion for the 52nd and 53rd Venice Biennale, and for the 56th Venice Biennale in 2015 he curated the Kosovo Pavilion.
Schafhausen is the Director of Kunsthalle Wien until March 2019 and is currently responsible for leading a major exhibition project and event program at the Munich Documentation Center for National Socialism, which opens on November 27, 2019.
His curatorial interests approach and respond to social phenomena, and to some of the crucial changes taking place in our world. Schafhausen seeks to constantly question the conditions of production and negotiate value systems. Personally, he views art as a way to access and stimulate political thought and action that can dynamically contribute to our future and How We Live Together.