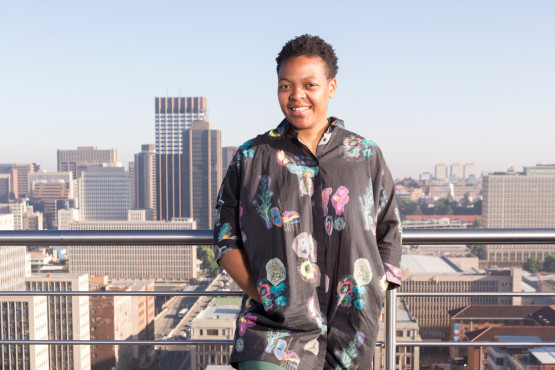 Curatorial Lectures: Gabi Ngcobo
Learning from Artists
13.06.2019, 19:00
S.M.A.K.
About
Each academic year, S.M.A.K., Ghent University, and Curatorial Studies at KASK & Conservatorium School of Arts co-organise the Curatorial Lectures series presented by renowned curatorial practitioners in relation to a specific theme. Following 'Working with Artists' (2017-18), this year's series revolves around 'Learning from Artists' (2018-19).
Curatorial Lectures is a lecture series co-organised by S.M.A.K. and the Curatorial Studies postgraduate programme at KASK & Conservatorium in Ghent, Belgium.
Biography
Gabi Ngcobo is an artist, curator, and educator living in Johannesburg, South Africa. Since the early 2000s Ngcobo has been engaged in collaborative artistic, curatorial, and educational projects in South Africa and on an international scope. Recently she curated the 10th Berlin Biennale titled 'We don't need another hero' and was one of the co-curators of the 32nd Sao Paulo Bienal (2016).
She is a founding member of the Johannesburg based collaborative platforms NGO – Nothing Gets Organised (since 2016) and Center for Historical Reenactments (CHR, 2010–14). NGO focuses on processes of self-organization that take place outside of predetermined structures, definitions, contexts, or forms. CHR responded to the demands of the moment through an exploration of how historical legacies impact and resonate within contemporary art. As a member of CHR, she curated PASS-AGES: references & footnotes at the former Pass Office, Johannesburg (2010) and contributed to the project Xenoglossia, a research project (2010-2012), culminating in an exhibition in Johannesburg in 2013.
Other curatorial projects include Mating Birds Vol.2 at the KZNSA Gallery, Durban (2019), A Labour of Love (2015-2017) at the Weltkulturen Museum, Frankfurt and Johannesburg Art Gallery, DON'T/PANIC (2011/12) at the Durban Art Gallery.