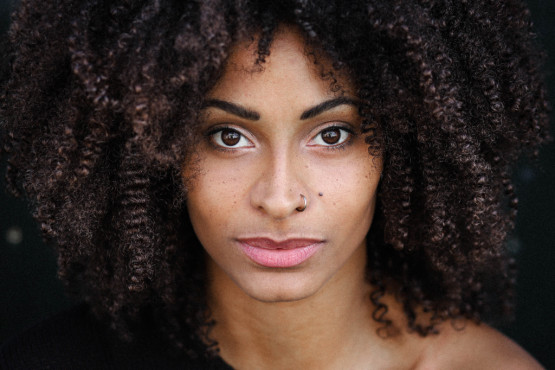 Curatorial Lectures: Jessy Koeiman
05.10.2023, 19:00–21:00
S.M.A.K.
About
Each academic year, Curatorial Studies at KASK & Conservatorium School of Arts, S.M.A.K. and Ghent University co-organise the Curatorial Lectures series, inviting curators to share certain aspects of their practice. Following 'Working with Artists' (2017-18), 'Learning from Artists' (2018-19), 'Working with Collections' (2019-20), 'Working with Space' (2020-21), 'Curating at the Nexus of Change' (2021-22), and 'The Curated Institution' (2022-23).
Past speakers in the Curatorial Lectures series have included Cosmin Costinas, Cédric Fauq, Yolande Zola Zoli van der Heide, Simon Njami, Zoé Whitley, Ippolito Pestellini Laparelli, Karen Archey, Cecilia Alemani, Rebecca Lamarche-Vadel, Luca Lo Pinto, Joanna Mytkowska, Sofia Hernández Chong Cuy, Penelope Curtis, Mathieu Copeland, Anthony Huberman, Jean-Hubert Martin, Chus Martínez, Gabi Ngcobo, Marie Hélène Pereira, Susanne Pfeffer, Kasia Redzisz, Nicolaus Schafhausen and Adam Szymczyk.
Every academic year, S.M.A.K, Ghent University and Curatorial Studies of KASK & School of Arts jointly organize the series of Curatorial Lectures. Jessy Koeiman's opens this year's lecture series centered around the theme 'Working with Communities'.
Curators connect communities with cultural institutions. They engage with communities, ensure accessibility, address social issues, and build trust between different stakeholders. This year's series 'Working with Communities' invites practitioners to discuss the role of curating in shaping communities and relationships. How can curatorial work reveal power dynamics and offer alternative social imaginaries?
Biography
Artist and curator Jessy Koeiman, has been a programmer for Collective Learning at Kunstinstituut Melly since 2018. The program is dedicated to creating experimental and collaborative learning opportunities that bring together diverse voices. Collective Learning challenges traditional hierarchies of thought and action, empowering young individuals and communities to become cultural agents equipped to effect positive change in their immediate surroundings. The ground-floor gallery, MELLY, serves as the central hub for the program's wide range of collective learning events, workshops, and presentations.
During her studies in Lifestyle & Design (2013-2017) at the Willem de Kooning Academy in Rotterdam, Jessy Koeiman specialized in styling and photography while maintaining a keen interest in visual culture and critical studies. Her work as a visual artist primarily explores socio-cultural intersectionality, identity, and spirituality. In 2020, Jessy completed the "Inclusive Leadership" course at the Academy for Cultural Management. In 2021, she curated her first exhibition titled "BACK IN THE DAY IS OUR FUTURE," which was exhibited at the Melkweg in Amsterdam.