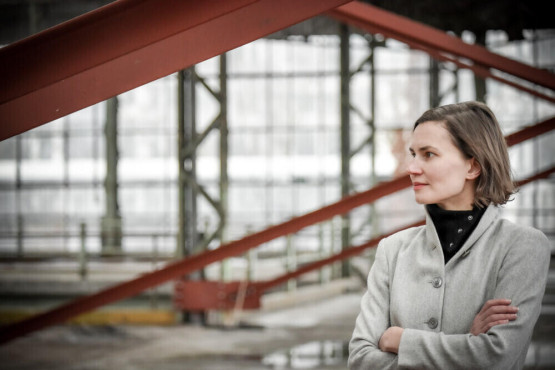 Curatorial Lectures: Kasia Redzisz
01.06.2023, 20:00–22:00
S.M.A.K.
Curatorial Lectures 2022-23: The Curated Institution
Each academic year, Curatorial Studies at KASK & Conservatorium School of Arts, S.M.A.K. and Ghent University co-organise the Curatorial Lectures series, inviting curators to share certain aspects of their practice. Following 'Working with Artists' (2017-18), 'Learning from Artists' (2018-19), 'Working with Collections' (2019-20), 'Working with Space' (2020-21), and 'Curating at the Nexus of Change' (2021-22) this year's series 'The Curated Institution' casts a wide eye on the notion of curating as a form of institutional leadership. How can an institution be curated and what can curators do to change, tweak or reimagine institutional structures from an artistic point of view?
Past speakers in the Curatorial Lectures series have included Cédric Fauq, Yolande Zola Zoli van der Heide, Simon Njami, Zoé Whitley, Ippolito Pestellini Laparelli, Karen Archey, Cecilia Alemani, Rebecca Lamarche-Vadel, Joanna Mytkowska, Sofia Hernández Chong Cuy, Penelope Curtis, Mathieu Copeland, Anthony Huberman, Jean-Hubert Martin, Chus Martínez, Gabi Ngcobo, Susanne Pfeffer, Nicolaus Schafhausen and Adam Szymczyk.
Biography
Before joining KANAL-Centre Pompidou in Brussels, Kasia Redzisz served as Senior Curator at Tate Liverpool (since 2015), where she was responsible for the programme of exhibitions and collection displays as well as international collaborations. From 2010 to 2015 she worked at Tate Modern, curating many exhibitions. Between 2008 and 2015, she was Director of Open Art Projects, an organization dedicated to innovative art commissions. Her independent work includes many interdisciplinary projects, most recently the inaugural exhibition of Muzeum Susch (2019) and the fourth edition of the Art Encounters Biennial (2021). She is an author of books, editor of exhibition catalogues and contributor to magazines such as Frieze, Mousse and Tate Etc. Redzisz's curatorial practice reflects her commitment to equality and experimentation and to establishing transnational dialogues between artistic practices stemming from diverse geographies.