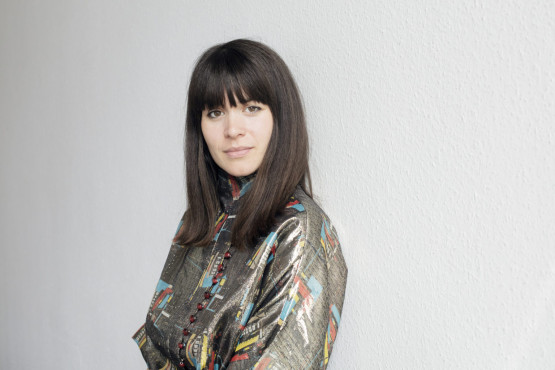 Curatorial Lectures: Rebecca Lamarche-Vadel
RIBOCA2
26.11.2020, 20:00
online via Zoom
About
Each academic year, S.M.A.K., Ghent University, and Curatorial Studies at KASK & Conservatorium School of Arts co-organise the Curatorial Lectures series presented by renowned curatorial practitioners in relation to a specific theme. Following 'Working with Artists' (2017-18), 'Learning from Artists' (2018-19), 'Working with Collections' (2019-20), this year's series revolves around 'Working with Space' (2020-21).
Curatorial Lectures is a lecture series co-organised by S.M.A.K. and the Curatorial Studies postgraduate programme at KASK & Conservatorium in Ghent, Belgium.
In this lecture, Lamarche-Vadel will look back at RIBOCA2, an exhibition that was from its inception built on the theme of the end of a world. Initially supposed to open from May to October 2020, the project went through major transformations due to the pandemic. Opened to the public for only 3 weeks in August 2020, the show was also transformed into a film set. Taking place in a 200,000-square meters abandoned territory in Riga, it was imagined as a drift and an odyssey. Spanning through former industrial sites, wastelands, toxic grounds, and flourishing ecosystems, the exhibition was an invitation to think about the art of living on a damaged planet. Lamarche-Vadel will share the experience of preparing the major international exhibition, the decision of opening the show despite a very precarious situation, and the process of rethinking the whole project, both as an exhibition and a feature film.
Biography
Lamarche-Vadel graduated in Art History, History and Political Science at La Sorbonne, in Paris. She began her career in 2008 at the Ministry of Culture, then at the Musée d'Art Moderne de la Ville de Paris as a conservation assistant From 2009 to 2012 she lived in Berlin and participated in numerous independent projects, together with institutional shows such as the prospective exhibition "Based in Berlin" (2011). In 2012, she was appointed curator at Palais de Tokyo, where she lead major projects such as the recent carte blanche to Tomás Saraceno, "ON AIR" (2018). She has also curated the carte blanche to Tino Sehgal (2016), Marguerite Humeau's "FOXP2" (2016), Ed Atkins' "Bastards" (2014), and the group exhibition "The Edge of the Worlds" (2015), among others In 2017, she was appointed co-curator of the exhibition "Voyage d'Hiver" at the Château de Versailles. She has collaborated on many occasions with international institutions such as MoMa PS1, the Stedelijk Museum and Nottingham Contemporary. Rebecca Lamarche-Vadel is the Director of Lafayette Anticipations Foundation, in Paris. She is also the curator of the 2020 edition of the Riga Biennale (RIBOCA2), and co-director of the feature film "and suddenly it all blossoms", to be premiered in 2021.