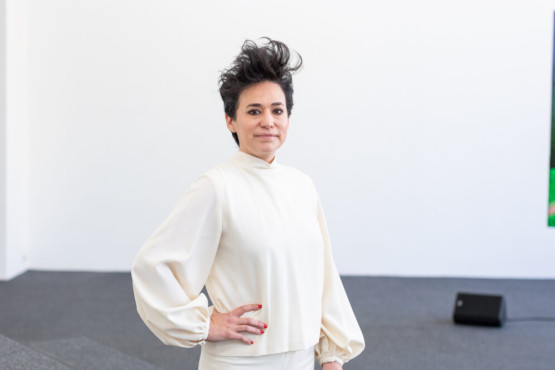 Curatorial Lectures: Sofia Hernández Chong Cuy
on Heritage
About
Each academic year, S.M.A.K., Ghent University, and Curatorial Studies at KASK & Conservatorium School of Arts co-organise the Curatorial Lectures series presented by renowned curatorial practitioners in relation to a specific theme. Following 'Working with Artists' (2017-18), 'Learning from Artists' (2018-19), this year's series revolves around 'Working with Collections' (2019-20).
Curatorial Lectures is a lecture series co-organised by S.M.A.K. and the Curatorial Studies postgraduate programme at KASK & Conservatorium in Ghent, Belgium.
In an early essay, Sofía Hernández Chong Cuy explored different paradigms that informed dominant discourses of contemporary curating. Temporality, she argued, appears to be entangled in the concept of newness, and is championed over permanence, which is associated with collections. In this lecture, Hernández Chong Cuy will speak about the role that contemporary art has in shaping a key factor in any kind of collecting practice: heritage.
Biography
Since 2018, Hernández Chong Cuy is director of Witte de With Center for Contemporary Art in Rotterdam. She was previously curator of contemporary art at Colección Patricia Phelps de Cisneros, a foundation with offices in Caracas and New York. Originally from Mexico, she has worked in numerous countries and institutional contexts. Selected writings are available on her website: www.thisandthat.sit