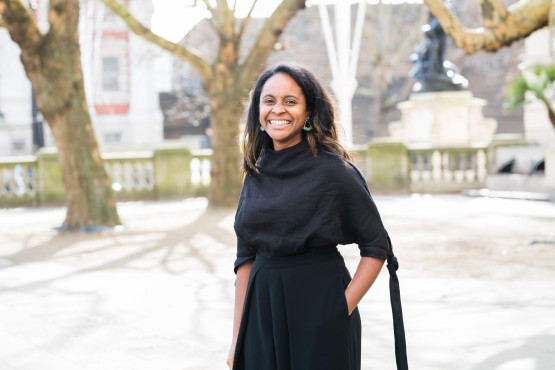 Curatorial Lectures: Zoé Whitley
Curating as Institutional Leadership
02.12.2021, 20:00
online
About
Each academic year, S.M.A.K., Ghent University, and Curatorial Studies at KASK & Conservatorium School of Arts co-organise the Curatorial Lectures series presented by renowned curatorial practitioners in relation to a specific theme. Following 'Working with Artists' (2017-18), 'Learning from Artists' (2018-19), 'Working with Collections' (2019-20), and 'Working with Space' (2020-21), the 2021-22 series casts a wide eye on curatorial practices that lie at the nexus of change by inviting reflective and engaged curators and scholars to bring fresh outlooks and expand our insights about a wide array of topics in relation to the curatorial.
Curatorial Lectures is a lecture series co-organised by S.M.A.K. and the Curatorial Studies postgraduate programme at KASK & Conservatorium in Ghent, Belgium.
Addressing the notion of curating as a form of institutional leadership, Dr. Zoé Whitley's lecture will use case studies of exhibitions from her own career to discuss learnings from working directly with artists, and collaborations both within and beyond gallery walls as strategic means to change and improve institutional structures.
Biography
Dr. Zoé Whitley is the Director of Chisenhale Gallery in London's East End. A leading non-profit space founded by artists, Chisenhale produces and commissions new works of art with emerging British and international artists. In 2020, Zoé curated Frieze London's special themed section, Possessions, exploring spirituality and contemporary art, and co-curated Elijah Pierce's America at the Barnes Foundation in Philadelphia. Previous exhibitions to her credit include curating the British Pavilion presentation of Cathy Wilkes at the Venice Biennale in 2019 and co-curating the award-winning international touring exhibition Soul of a Nation: Art in the Age of Black Power. She writes widely on contemporary artists and 20th-century designers, including children's books on Frank Bowling and a title in the same series on Sophie Taeuber-Arp.
She serves on the 2020-22 Arts Council Collection committee in the UK. Zoé also serves on the boards of Creative Access, the only organisation in the UK dedicated to recruiting under-represented talent in the creative industries, and Decolonising Arts Institute, University of the Arts London. She's formed part of international arts juries for the Turner Prize (2021), Preis der Nationalgalerie Berlin (2021), and Future Generation Art Prize selection committee, among numerous others. Her prior roles include Senior Curator (Hayward Gallery), Curator, International Art (Tate Modern), and Curator of Contemporary Programmes (V&A).