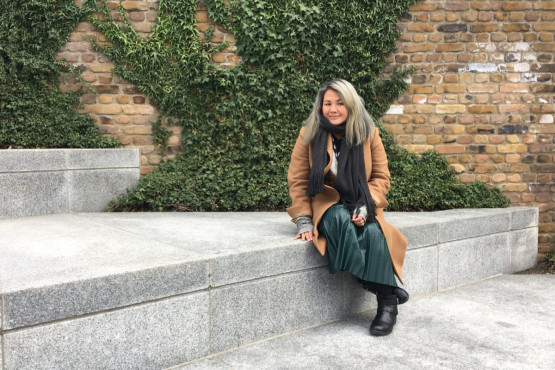 Annie Jael Kwan
Writing and Curating
Annie Jael Kwan is an independent curator and researcher whose exhibition-making, programming, publication and teaching practice is located at the intersection of contemporary art, art history and cultural activism, with an interest in archives, histories, feminist, queer and alternative knowledges, collective practices, and solidarity. As co-director of Something Human, a curatorial initiative, she has presented live art projects across the UK and Europe, and launched the pioneering Southeast Asia Performance Collection (SAPC) at the Live Art Development Agency during the 2017M.A.P. (Movement x Archive x Performance) project.
She curated UnAuthorised Medium for Framer Framed, NL (2018), co-curated Archive-in-Residence "Southeast Asia Performance Collection" exhibition, along with the Pathways of Performativity in Contemporary Southeast Asian Art symposium at the Haus der Kunst in Munich, Germany (2019). She leads Asia-Art-Activism (AAA), a research network where she curated Being Present at the Manchester Gallery and for the Paul Mellon Centre's British Art Studies Journal (2019), AAA Radio (2019) in collaboration with Cuong Pham, World Wide Wontons (2020-2021) in collaboration with Cuong Pham and Howl Yuan, Till We Meet Again IRL (2020) with Arianna Mercado, Cuong Pham, and Howl Yuan, and Tools to Transform (co-initiated with Joon Lynn Goh), a project focused on creating resources for Asian and diaspora organising that received the European Cultural Foundation's Culture of Solidarity grant in 2020. Most recently she curated QueerAsias (2021) for the Paul Mellon Centre for British Art Studies' London, Asia, Art, Worlds conference, and is Curator-in-Residence at FACT Liverpool (2020-2022) for its forthcoming exhibition and public programme, Future Ages Will Wonder.
She was the co-editor (with Joanna Wolfarth and Fiona Allen) for Southeast of Now: Directions in Contemporary and Modern Art in Asia's guest issue: Archives, and co-editor with Eva Bentcheva and Roger Nelson, for its forthcoming issue on performativity. She is a recipient of a Diverse Actions Leadership Award 2019 and is also the instigating council member of Asia Forum 2021-2022.