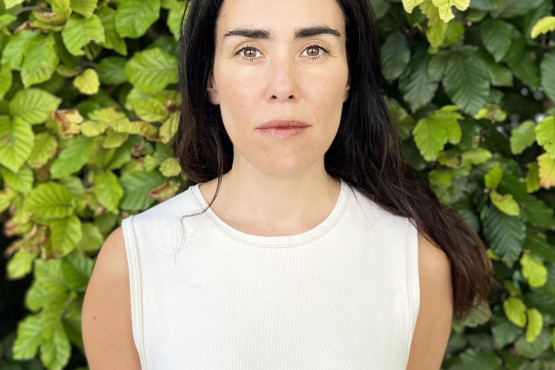 Isabel Van Bos
Project Coordinator
Isabel Van Bos is a curator and educator based in Brussels. Currently, she serves as the project coordinator at the postgraduate program in Curatorial Studies at KASK & Conservatorium School of Arts in Ghent and supervises young artists during their internships. In the academic year 2022-2023, she also took on the role of coordinating the Master Visual Arts program at KASK.
Following her graduation, she co-developed the artistic platform STRT Kit (2016-2020), commissioned by Morpho, which focuses on the artistic development of young artists. A one-year program providing time, space, and resources to young artists, fostering a dynamic and sustainable context for artistic work. Simultaneously, Isabel led the studio of Italian artist Rossella Biscotti (2016-2021).
Her curatorial interests and impulses are rooted in the political realm, new pedagogical methods, and the realm of imaginary "fairy" tales. Over the years, she co-initiated the following projects: In 2016, along with Evelyn, she explored the concept of the living room as a value-maker with a group of established international artists named "Onder Ons" at CIAP Hasselt. In 2018, they curated "I Spy I Spy a Little Lie" at Marres Maastricht, an exhibition that emerged from the Marres Currents #5 Prize for young curatorial talent. She also contributed to exhibitions such as "The Studio Interrupted" at Morpho in 2016 and "Spatial Sublation '' at WIELS Project Room in 2017. In 2021, together with Godart Bakkers she developed the exhibition "Adrianopolis", consisting of four public sculptures in the city of Geraardsbergen.
In 2017, she was invited by Katerina Gregos and the Schwartz Foundation to participate in a residency at Art Space Pythagorion, Greece.
During the summer of 2021 and 2022, she co-taught with the artist Rossella Biscotti at the Summer Academy in Salzburg a 3-week workshop named "Translating Spatial Stories". In 2021, she initiated the Graduation show at Sint Lucas Antwerpen, titled "Will You Swim in My Currents?".
In addition, Isabel Van Bos is a member of the grant committee for audiovisual and visual arts of the Flemish Community.
Isabel's academic journey includes earning a Master's degree in Film Studies and Visual Culture from UA in 2012, followed by a Postgraduate Certificate in Curatorial Studies from KASK, Ghent, in 2015.