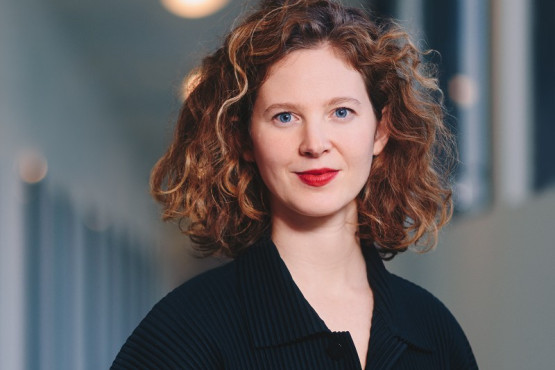 Maude Bass-Krueger
Museum Studies and Art Policy
Maude Bass-Krueger received her BA and MA in History from Wesleyan University and Sciences-Po Paris, respectively, and her PhD in Decorative Arts, Design History, and Material Culture from the Bard Graduate Center in New York City (2016). She was the Zvi Yavetz fellow at the University of Tel Aviv from 2015-2016 and a postdoctoral researcher based at the University of Leiden, Netherlands in the HERA-funded project "Printing the Past. Architecture, Print Culture, and Uses of the Past in Modern Europe" (PriArc), from 2017 until 2019. Since January 2020, Bass-Krueger is Professor in Art History at Ghent University.
Her research focuses on visual and material culture in the long nineteenth century, notably as it relates to fashion and/or architecture. She curated the exhibition Mode & Femmes 14/18 at the Bibliothèque Forney in 2017 and the American iteration, French Fashion, Women, and the First World War at the Gallery of the Bard Graduate Center (Sept 2019-January 2020). She is co-editor and author of the book of the same name, published by Yale University Press in 2019, and designed by Irma Boom. She is currently working on publishing two monographs: one on architectural drawings, tentatively titled The Envois de Rome and the Architectural Imagination in France, 1830-1910, and another on the creation of the discipline of fashion history in France in the nineteenth century, drawn from on her dissertation, "The Culture of Dress History in France: The Past in Fashion, 1814-1900."
Her new research project focuses on the intersections between fashion and architecture from Percier and Fontaine until Iris van Herpen. She is currently curating an exhibition on Sonia Delaunay and the Decorative Arts for the Bard Graduate Center Gallery for 2024.
Between 2015-2019, Bass-Krueger co-directed the research seminar "Histoire + Mode" at the Institut d'Histoire du Temps Présent (IHPT) at the CNRS in Paris. In 2017, she co-founded Culture(s) de Mode, a French network for fashion researchers financed by the French Ministry of Culture.
In 2021, she founded Revers -- Belgian Fashion Research Network, with Karen Van Godtsenhoven. Revers is a Belgian interdisciplinary network for research in fashion, textiles, and dress. Its aim is to connect and unite Belgian-based researchers, students and professionals in order to share research outputs, skills, and knowledge resources. Revers hopes to strengthen national collaboration and foster critical interdisciplinary inquiry. The network fosters thematic research seminars, symposia, joint research projects and publications.