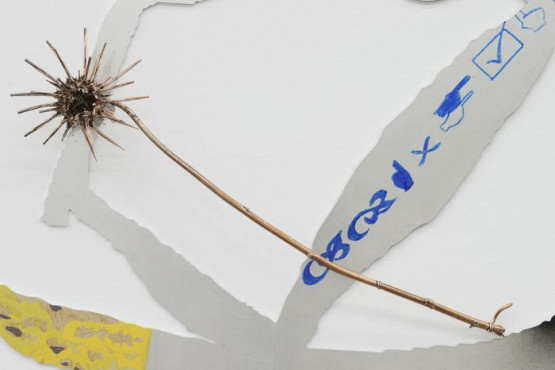 From Scratch to Scratch
Curated by Camille Bladt, Patricia Couvert, Sofia Lemos Marques, Koi Persyn, Zuzanna Rachowsha, Yanis Stefanou, Ella Strowel and Vincent Van Laeken
28.05–18.06.2020
Kunsthal Gent
From Scratch to Scratch is an online exhibition offering a contemporary angle on Jan and Hubert Van Eyck's Ghent Altarpiece (The Adoration of the Mystic Lamb, 1432) and the cultural program of OMG! Van Eyck was here in Ghent.
Taking the recently restored Ghent Altarpiece as a starting point, this online exhibition brings together contemporary artists that question the social, cultural, and artistic order as defined by the Western concept of the masterpiece.
"Scratching" implies the removal of something, and in doing so revealing something or leaving behind traces. From Scratch to Scratch unravels new layers of meaning and intertwines counter-narratives to the writing of art history. The selected artworks form three groups, three circles that will be successively activated: Re-Setting the Space, Hiding and Revealing, Taking Action.
These parallel lines of inquiry refer to the steps of restoration: analysis, documentation, and response. Each group adds multiple levels of interpretation on a broad cross-section of themes, including cultural heritage, identity construction, power relationship, and the landscape ideal.
In the context of the cultural programme OMG! Van Eyck was here students from KASK Curatorial Studies question the relationship between heritage and tourism, and the resulting economic impact. Can we rethink established models and reinvent new modes of artistic representation and cultural production? And how?
A parallel screening program with works from the Mexican collective Collective Los Ingrávidos will take place at Kunsthal Gent cinema for the month of June
The exhibition was originally planned to take place at the Zwarte Zaal (KASK) in May and June 2020. Due to the Covid-19 crisis, the curatorial team decided to adjust the project by asking artists to adapt their artworks into online formats. The curators and artists embraced the times they live in, moving from a physical to an online exhibition, whilst raising questions about the future of exhibition making. Finally, they stand in solidarity with all the cultural workers heavily affected by the lockdown.