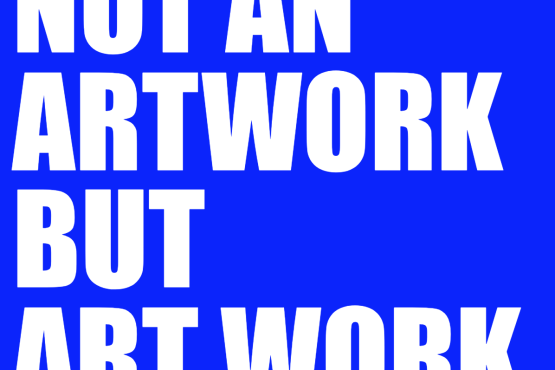 Masterclass: Fair Practices and Fair pay
Alessandra Saviotti (AWI - Art Workers Italia), Margarita Osipian, Jesse van Winden (Jubilee & Caveat)
28.02–02.03.2022
KASK & Conservatorium/ School of Arts
The need to design and maintain a healthy labour market in the cultural and creative sector is fundamental. This has been discussed extensively over the past years, especially in the performing and visual arts sectors. Fair pay guidelines and protocols have been proposed in different countries, making evident the need to involve cultural professionals at every level to map areas for improvement and take concrete action.
Correct remuneration is, therefore, part of a shift towards fair working cultures that also consider the power relationships among different parties, the value of invisible labour, and the importance of transparency and accountability. In this regard, there is a need to define responsibility and duties between artists, curators and organisations in a collective agreement framework.
Curatorial Studies organises sessions with cultural professionals from different backgrounds to share their experience in bad or good practices, financial sustainability and fair treatment.
The aim of these meetings is to observe and reflect on the labour conditions of art workers on both national and international levels. This masterclass is intended as an opportunity to bring art workers together to examine the financial, legal and ethical conditions of the cultural ecosystem.
The masterclass has been designed for postgraduate Curatorial Studies course participants but is open to anyone interested in joining the discussion.
Programme
28.02.2021
Workshop 'What is Fair?' organised by Kunstenpunt
part of the series of events organised around Belgium about fair practices, more info here
01.02.2022
Alessandra Saviotti from AWI - Art Workers Italia
Margarita Osipian - Independent curator
02.03.2021
Jesse van Winden - Jubilee & Caveat
Biographies
Margarita Osipian
Margarita Osipian is a curator, researcher, and writer living and working in Amsterdam. Engaging with the intersections and frictions between art, design, technology, and language, she organizes collaborative projects both in formal institutions and in more precarious and fleeting spaces. Holding an MA in Media Studies from the University of Amsterdam and an MA in English Literature from the University of Toronto, her research has focused on visual culture, technology, and the carceral state. Margarita is part of The Hmm, a platform for internet cultures; a member of the Hackers & Designers collective; in the artistic core of W139; and part of the Sonic Acts curatorial team. She has done programming and curated exhibitions for the W139, Salwa Foundation, TodaysArt, Bits of Freedom, Tetem, Hackers & Designers, and Mediamatic, amongst others.
Alessandra Saviotti
Her focus is on socially engaged art, collaborative practices and Arte Útil. She is currently busy researching how alternative education models framed as Arte Útil could be successfully implemented within the institution of education fostering sustainability, hacking the institution itself. She is currently the Toolkits Editor for 'Decentralising Political Economies' an online platform realised in collaboration with The Whitworth (Manchester), LJMU's The City Lab and the Asociation of Arte Útil: https://dpe.tools/
She led online and offline seminars at the San Francisco Art Institute (2017), California College of the Arts (2017), SALT Istanbul (2018), The Whitworth (2019), Chicago Architecture Biennial (2019), Accademia di Brera, Milan (2020), and she was the coordinator of the Escuela de Arte Útil at Yerba Buena Center for the Arts, San Francisco (US). She currently teaches at ArtEZ - International Master Artist Educator, Arnhem (NL) and is a tutor at Accademia Unidee, Biella (IT). Since 2007 has been working in collaboration with several institutions such as Van Abbemusuem (NL), SFMOMA (US), MAXXI, Rome (IT), Delfina Foundation, London (UK), Middlesbrough Institute of Modern Art (UK), Visible Project (IT), Manifesta 7 (IT), Estudio Bruguera (USA) e Studio Grilli (BE). She is a 2013-14 van Eyck Akademie fellow, a 2015 Mondriaan Foundation grantee and a 2014 Demo Movin'Up grantee and she has been awarded an international mobility grant from i-Portunus – Creative Europe in 2019. www.alessandrasaviotti.com
Jesse van Winden
Jesse van Winden works as the coordinator of Jubilee, a Brussels-based artist-run platform for artistic research and production, and of Caveat, Jubilee's collective research project about more sustainable and balanced ways of working in the art world.