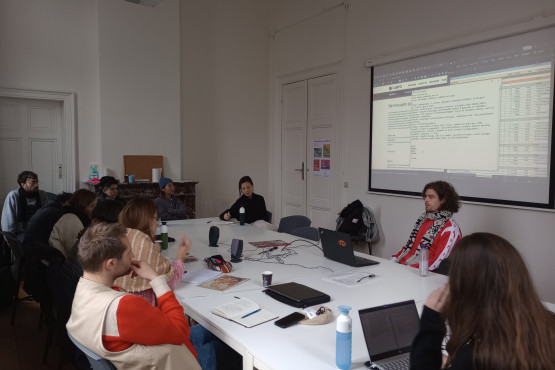 Masterclass: Fair Practices and Fair pay
05.12.2022
The need to design and maintain a healthy labour market in the cultural
and creative sector is fundamental. This has been discussed extensively
over the past years, especially in the performing and visual arts sector.
Fair pay guidelines and protocols have been proposed in different
countries, making evident the need to involve cultural professionals at
every level to map areas for improvement and to take concrete action.
Correct remuneration is therefore part of a shift towards fair working
cultures that also consider the relationships of power among
different parties, the value of invisible labour, the importance of
transparency and accountability. In this regard, there is a need to define
responsibility and duties between artists, curators and organisations in
a collective agreement framework.
Curatorial Studies organises sessions to share experience about good
practices, financial sustainability and fair treatment. The aim of these
meetings is to observe and reflect on the labour conditions of art
workers on both national and international level. This masterclass is
intended as an opportunity to bring art workers together to examine the
financial, legal and ethical conditions of the cultural ecosystem.