Curatorial Studies at KASK & Conservatorium is an intensive, one-year English-language postgraduate course established in 1999. It is the only postgraduate curatorial programme in Belgium, benefitting from a unique partnership between KASK School of Arts, Ghent University and the Municipal Museum of Contemporary Art, Ghent (S.M.A.K.).
---
News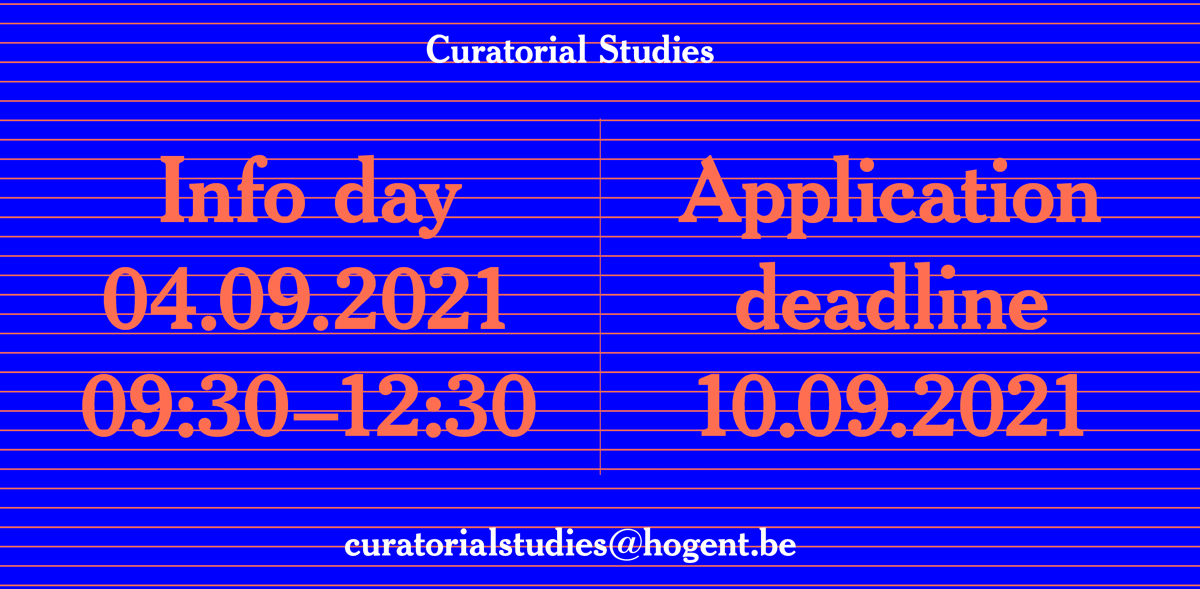 It's application time! Come and talk to us on an info day before you upload your files ︎
Info day: 04.09.2021 ︎︎︎ Application deadline: 10.09.2021
---
Love and Ethnology: Exhibition view | © Silke Briel / HKW
From the scenic essay to the essay-exhibition
Call for participation to conference

Deadline for submissions: 1 October 2021
Conference dates: 27.04—29.04.22
Conference hosted by Research centre S:PAM - Studies in Performing Arts & Media, Ghent University.
Keynote speakers: Nora M. Alter, Thijs Lijster, Anselm Franke, Frédérique Aït-Touati, Ho Rui An and Mobile Akademie Berlin
Unlike the realm of literature and film, the essay form in the field of performing arts, visual arts and curatorial practices has received only modest attention. The goal of this three-day conference is to continue the mapping the essay form in these disciplines. By doing so, the conference aims to enrich the existing vocabulary of theatre and performance studies and aspires to resolve the hiatus between the existing theories on the essay.
Read more
about the call and conference.
All proposals (max. 350 words, including a short biographical note of 100 words) should be addressed to
essayconference2022@Ugent.be
.
The conference will be organized with the support of Commissie Wetenschappelijk Onderzoek (CWO) of the Faculty of Arts & Philosophy of Ghent University, Research Centre S:PAM (Ghent University) and Curatorial Studies at KASK School of Arts (Ghent).
---
Photo: courtesy of Globe Arome
Learning to Say Goodbye
Globe Aroma @Brussels Gallery Weekend
09.09—12.09.2021
Globe Aroma, Moutstraat 26, 1000 Brussels
For the Brussels Gallery Weekend, Globe Aroma community with the help of Sophia Attigui and Martina Matarazzo (alunmae Curatorial Studies at KASK 2020-2021) worked on an exhibition, as a celebration and final goodbye to the works before they find their "after Globe Aroma" life and make space for new artworks and artists to grow and flourish.
Thursday 9 September: 11:00-21:00
Friday 10 to Sunday 12 September: 11:00-19:00
Learning to Say Goodbye
is curated by Sophia Attigui
---
Photo: Nathan Pramudiya Ishar
Gates (might) open soon
closing event
17.07.21, 12:00-21:00
KANAL-Centre Pompidou, Sainctelettesquare 21, 1000 Brussels
We look forward to welcoming you at KANAL-Centre Pompidou on the 17th of July for the closure of
Gates (might) open soon,
curated by the 2020-21 Curatorial Studies postgraduate students. As the CS participants move toward their next steps in becoming working curators, the staff applauds the resilience and resourcefulness demonstrated in this collaborative endeavour. We invite you to meet with the participants and celebrate the results of all their hard work during a challenging period. We hope to see you there!

From 12:00 until 21:00, the space will be activated by live performances of artists Robert Soroko and Bert Villa. On the same occasion the movie "Everybody in the Place'' by Jeremy Deller will be screened. This moment will also give you a chance to look more closely to the artworks displayed in the space, by the artists Carlotta Bailly-Borg, Elen Braga, Che Go Eun, Laura Puska, Robert Soroko, Anya Tsyrlina & Sid Iandovka, Philippe Vandenberg, Sophie Varin and Bert Villa.
---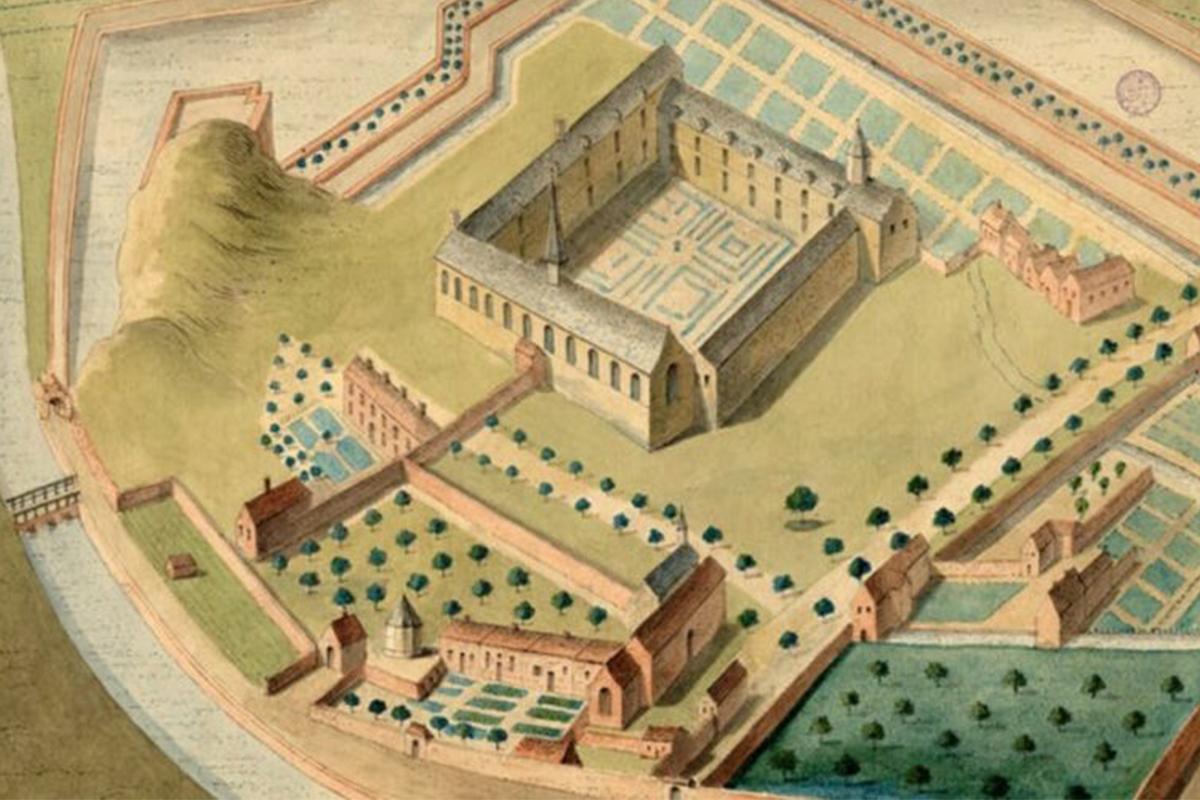 Garden Happenings
Garden Happenings
a presentation at Graduation
03.07.2021
Garden Happenings is an initiative of the postgraduate curatorial studies icw master fine arts, landscape and garden architecture, and interior design. Garden Happenings is launching during Graduation. Find out what we've been working on and learn about our future ambitions.
Programme
20:00: Intro by Godart Bakkers, Birgit Cleppe, Bert De Roo, Laura Herman, Arezoo Khazan and Myrthe Van Rompaey
21.00: Discussion with urban ecologist Geert Heyneman and philosopher Glenn Deliège + Ginderella serving
22.00:
filmscreening The Garden by Derek Jarman
(1990) - book your ticket!
---
Philippe Vandenberg, La danse (The Dance), 1997-1998, © Philippe Vandenberg Foundation. Courtesy Estate Philippe Vandenberg.
Gates (might) open soon
an exhibtion at KANAL Centre Pompidou
09.07—16.07.2021
Carlotta Bailly-Borg, Elen Braga, Che Go Eun, Laura Puska, Robert Soroko, Anya Tsyrlina & Sid Iandovka, Philippe Vandenberg, Sophie Varin and Bert Villa.
Set on the ground floor of KANAL - Centre Pompidou in the form of a window display, the exhibition
Gates (might) open soon
explores the socio-cultural phenomenon of the festival and its various manifestations. Offering both escapism and liberation, festivals open the gates to a flow of emotions, revealing the sensual, spontaneous, and even darker sides of human nature. The feeling of anticipation created by the window presentation will find its release with the opening of the 'gates' on the last day of the exhibition, on Saturday, 17 July, from 12.00 to 21.00.
Gates (might) open soon is curated by Marion Adrian, Sungyoon Ahn, Sophia Attigui, Margot Bossy, Sofie Frederix, Martina Matarazzo, Nathan Pramudiya Ishar, Ekaterina Vorontsova, Yimeng Wang, and Julie Wyckaert. The exhibition is a culmination of the Curatorial Studies postgraduate programme at KASK & Conservatory in collaboration with Ghent University and the Municipal Museum of Contemporary Art, Ghent (S.M.A.K.).
Partners: Curatorial Studies and KANAL Centre Pompidou
---
Orangerie
an exhibition curated by Ekaterina Voron
Orangerie
an exhibition at Het Paviljoen

01.07—30.09.2021
The exhibition
Orangerie
takes as its starting point the architecture and history of Het Paviljoen and offers a space for growth and flourishing of diverse aesthetics, ideas, and values. Originating from the Renaissance and the gardens of the Medici family, orangeries represent a unique work of artifice, a venue for hosting plants and arts, pleasure and enlightenment. Addressing the notion of orangerie as a metaphor, the project suggests exploration from the artistic perspective of such significant notions as preservation, care, control and coexistence.
The exhibition commences with contributions by Sophia Attigui, Tom Hallet and Marius Ritiu and will gradually grow during the period between July and September 2021.
Orangerie is curated by Ekaterina Vorontsova
Partners: Het Paviljoen
---