Curatorial Studies at KASK & Conservatorium is an intensive, one-year English-language postgraduate course established in 1999. It is the only postgraduate curatorial programme in Belgium, benefitting from a unique partnership between KASK School of Arts, Ghent University and the Municipal Museum of Contemporary Art, Ghent (S.M.A.K.).
---
News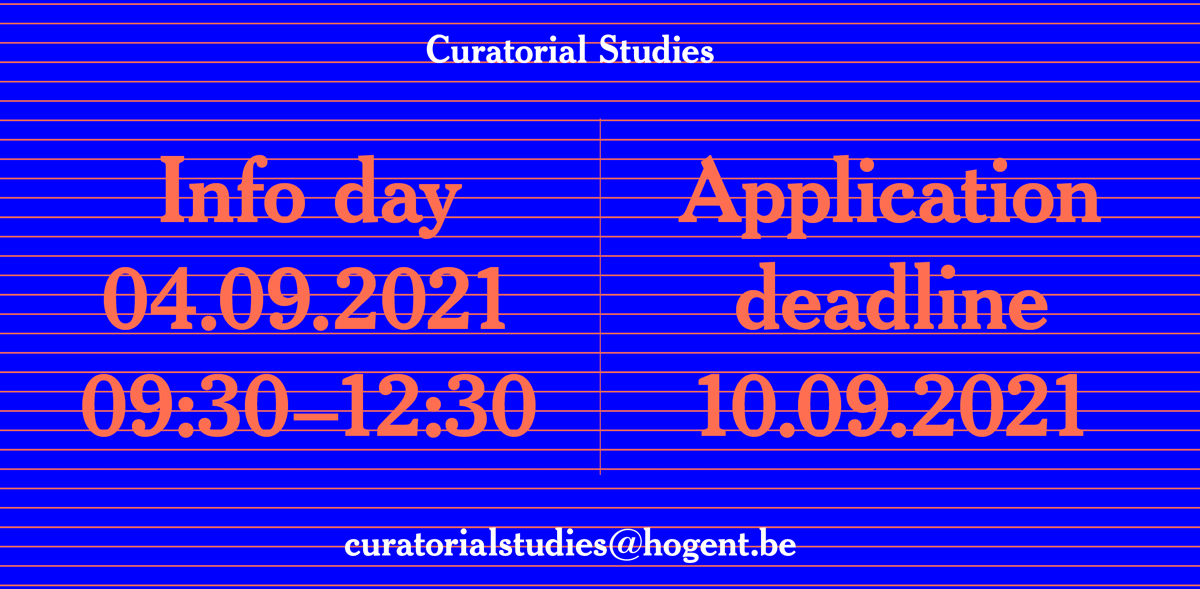 It's application time! Come and talk to us on an info day before you upload your files ︎
Info day 17.02.2021 ︎︎︎ Application deadline: 30.04.2021

Info day 30.03.2021 (extra)
Info day: 04.09.2021 ︎︎︎ Application deadline: 10.09.2021
Email
curatorialstudies@hogent.be
for more information
---
Photo: Nathan Pramudiya Ishar
Gates (might) open soon
closing event
17.07.21, 12:00-21:00
KANAL-Centre Pompidou, Sainctelettesquare 21, 1000 Brussels
We look forward to welcoming you at KANAL-Centre Pompidou on the 17th of July for the closure of
Gates (might) open soon,
curated by the 2020-21 Curatorial Studies postgraduate students. As the CS participants move toward their next steps in becoming working curators, the staff applauds the resilience and resourcefulness demonstrated in this collaborative endeavour. We invite you to meet with the participants and celebrate the results of all their hard work during a challenging period. We hope to see you there!

From 12:00 until 21:00, the space will be activated by live performances of artists Robert Soroko and Bert Villa. On the same occasion the movie "Everybody in the Place'' by Jeremy Deller will be screened. This moment will also give you a chance to look more closely to the artworks displayed in the space, by the artists Carlotta Bailly-Borg, Elen Braga, Che Go Eun, Laura Puska, Robert Soroko, Anya Tsyrlina & Sid Iandovka, Philippe Vandenberg, Sophie Varin and Bert Villa.
---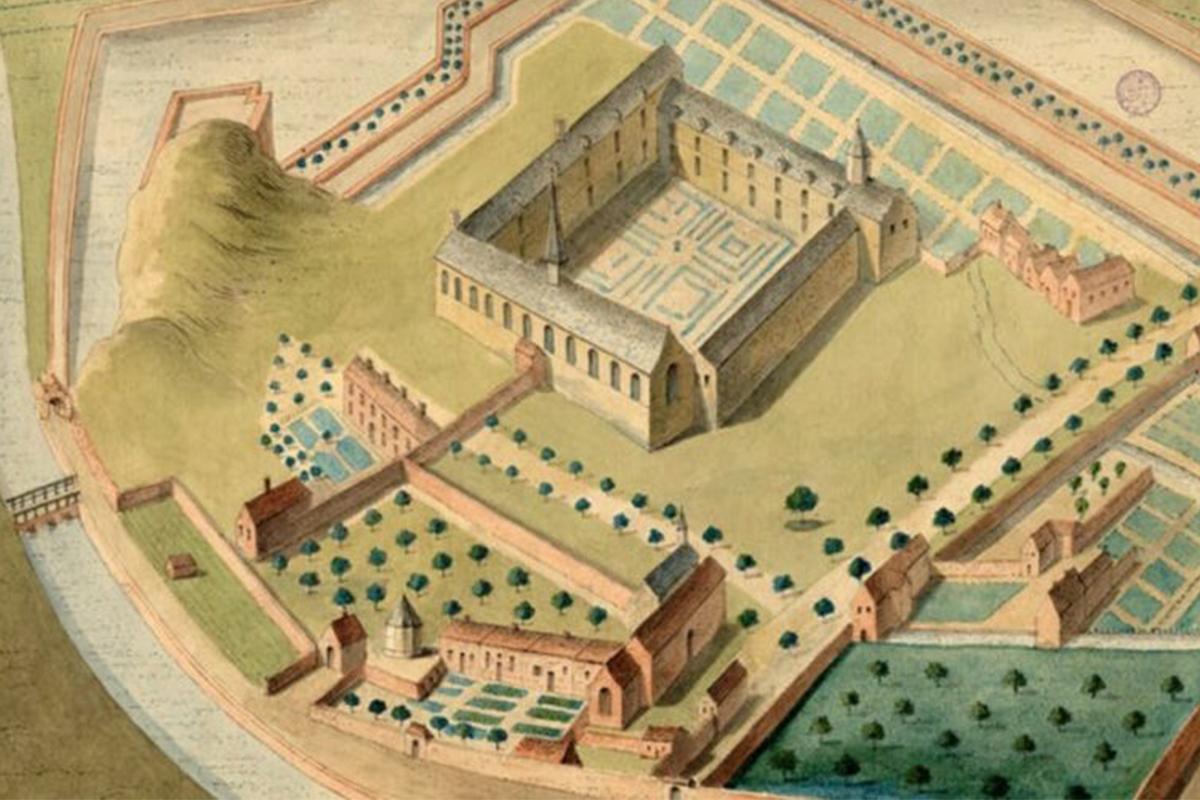 Garden Happenings

Garden Happenings
a presentation at Graduation
03.07.2021
Garden Happenings is an initiative of the postgraduate curatorial studies icw master fine arts, landscape and garden architecture, and interior design. Garden Happenings is launching during Graduation. Find out what we've been working on and learn about our future ambitions.
Programme
20:00: Intro by Godart Bakkers, Birgit Cleppe, Bert De Roo, Laura Herman, Arezoo Khazan and Myrthe Van Rompaey
21.00: Discussion with urban ecologist Geert Heyneman and philosopher Glenn Deliège + Ginderella serving
22.00:
filmscreening The Garden by Derek Jarman
(1990) - book your ticket!
---
Philippe Vandenberg, La danse (The Dance), 1997-1998, © Philippe Vandenberg Foundation. Courtesy Estate Philippe Vandenberg.
Gates (might) open soon
an exhibtion at KANAL Centre Pompidou
09.07 - 16.07.2021
Carlotta Bailly-Borg, Elen Braga, Che Go Eun, Laura Puska, Robert Soroko, Anya Tsyrlina & Sid Iandovka, Philippe Vandenberg, Sophie Varin and Bert Villa.
Set on the ground floor of KANAL - Centre Pompidou in the form of a window display, the exhibition
Gates (might) open soon
explores the socio-cultural phenomenon of the festival and its various manifestations. Offering both escapism and liberation, festivals open the gates to a flow of emotions, revealing the sensual, spontaneous, and even darker sides of human nature. The feeling of anticipation created by the window presentation will find its release with the opening of the 'gates' on the last day of the exhibition, on Saturday, 17 July, from 12.00 to 21.00.
Gates (might) open soon is curated by Marion Adrian, Sungyoon Ahn, Sophia Attigui, Margot Bossy, Sofie Frederix, Martina Matarazzo, Nathan Pramudiya Ishar, Ekaterina Vorontsova, Yimeng Wang, and Julie Wyckaert. The exhibition is a culmination of the Curatorial Studies postgraduate programme at KASK & Conservatory in collaboration with Ghent University and the Municipal Museum of Contemporary Art, Ghent (S.M.A.K.).
Partners: Curatorial Studies and KANAL Centre Pompidou
---
Orangerie
an exhibition curated by Ekaterina Voron
Orangerie
an exhibition at Het Paviljoen

01.07—30.09.2021
The exhibition
Orangerie
takes as its starting point the architecture and history of Het Paviljoen and offers a space for growth and flourishing of diverse aesthetics, ideas, and values. Originating from the Renaissance and the gardens of the Medici family, orangeries represent a unique work of artifice, a venue for hosting plants and arts, pleasure and enlightenment. Addressing the notion of orangerie as a metaphor, the project suggests exploration from the artistic perspective of such significant notions as preservation, care, control and coexistence.
The exhibition commences with contributions by Sophia Attigui, Tom Hallet and Marius Ritiu and will gradually grow during the period between July and September 2021.
Orangerie is curated by Ekaterina Vorontsova
Partners: Het Paviljoen
---
Dominik 't Jolle
Recurrence
an exhibition at iMAL

22.05—06.06.2021
Following three previous editions, the exhibition titled
Recurrence
is the fourth iteration of a joint presentation of Werktank and Overtoon's past residents.
Recurrence is a group exhibition curated by Yimeng Wang, in collaboration with Sung Yoon Ahn, students of the Curatorial Studies postgraduate programme at KASK & Conservatorium.
Partners: iMAL, Werktank and Overtoon
---
Visitors of an exhibition space are suggested to 'Do Nothing' by Katya Ev, in the picture, Daniella Geo
Masterclass
Fair Practice and Fair Pay
05-06.2021
Curatorial Studies organises a series of meetings, one each week, spread over four weeks, to observe and reflect on the labour conditions of art workers on both a national and international level. This masterclass is intended as an opportunity to bring artists and curators together to examine the financial, legal and ethical conditions of the ecosystem and learn together.
With Ilaria Conti and Alessandra Saviotti (AWI - Art Workers Italia), Jesse van Winden, Katya Ev, Olivier Lenaerts and Gertjan Verachtert
---
Laila Melchior and Koi Persyn
---
Romuald Demidenko
Alumni News
Alumnus Romuald Demidenko appointed Residency Programme Curator at Rupert, Vilnius

Romuald Demidenko joins the arts and education centre Rupert, Vilnius as Curator of the Residency Programme.

Demidenko has worked with several art organisations and institutions, most recently the Xawery Dunikowski Museum of Sculpture, National Museum in Warsaw, where he served as curator of contemporary sculpture collections. He has curated and conceived, both individually and collaboratively, shows such as Returning to the Future, the 2020 Biennale Zielona Góra and the Open Triennale at the Centre for Polish Sculpture in Orońsko. Furthermore he contributed as one of the curators of Somewhere in Between. Contemporary Art Scenes in Europe at BOZAR Centre for Fine Arts, Brussels. He obtained his MA in Art History at the University of Wrocław, Poland. He is also the founder and co-editor of the online arts journal GUEST R𝑶𝑶MS..

Rupert's mission is to establish close cooperation between artists, thinkers, researchers and other cultural actors through transdisciplinary programmes and residencies.

---
Performance Archive Radio
a podcast series
Performance Archive Radio' is a podcast series created as part of the
masterclass 'performance, archive, collection'
led by choreographer Ula Sickle within the frame of Museum for a Small City, Rebuild by visual artist Richard Venlet and hosted by S.M.A.K Museum Ghent, Curatorial Studies at KASK and Luca School of Art, Brussels. With thanks to Arezoo Khan.
Listen to Performance Archive Radio on
Soundcloud
.
---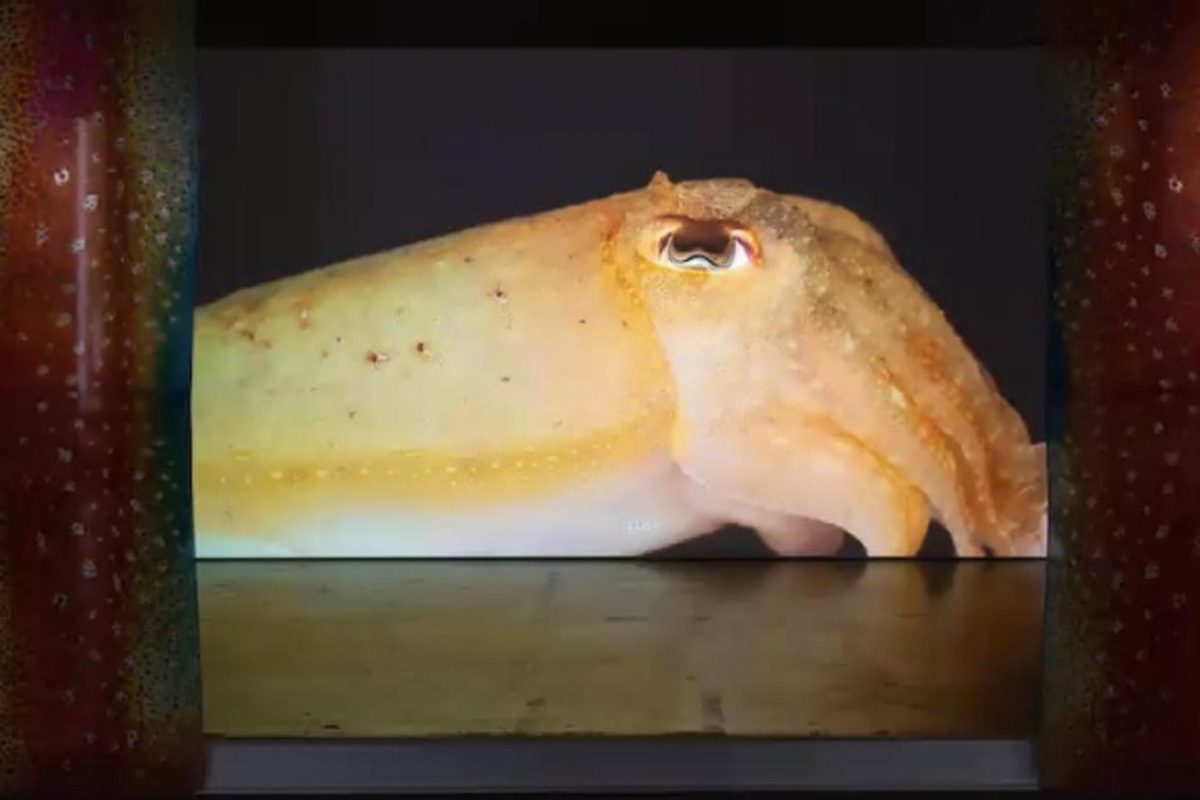 Installation view Cameo at Grazer Kunstverein
Play-White: Racial Passing and Embodied Images
a masterclass by Bianca Baldi
26.04.2021
This one-day masterclass
presents Bianca Baldi's recent body of work Play-White along with other artists, activists, researchers and writers working around the theme of image-making in racial passing. In sociology the term 'passing' refers to the phenomenon whereby an individual may be identified as belonging to an identity group or category other than their own. This may include racial identity, ethnicity, social class, gender, sexual orientation, religion, age and/or disability status. Based on topics from Play-White this masterclass explores the conditions of racial passing through topics such as, colonial trade routes, embodiment, shame, class betrayal and performativity.
---
Ippolito Pestellini Laparelli
Curatorial Lecture
Tales from two cities
by Ippolito Pestellini Laparelli

04.03.2021, 20:00
In this lecture called '
Tales from two cities
', Ippolito Pestellini Laparelli will focus on the city as a territory of multiple conflicts and potentials, common thread to two works that will be discussed during the talk. The point of departure will be Manifesta 12, starting from Palermo Atlas as a pre-biennial investigation on Palermo. Pestellini Laparelli will also show and discuss the research film essay that as 2050+ has been developed in Milan during the first lockdown -Riders Not Heroes, a work that investigates the precarious conditions of food delivery riders in Milan. It makes the case for riders as essential workers, lying at the intersection of platform capitalism, gig labor, refugee crises, and COVID-19.
---
Laurens Otto by Thomas Nolf
Alumni News
Alumnus Laurens Otto appointed curator at Museum Dhont-Dhaenens, Sint-Martens-Latem

Laurens Otto has been appointed to further develop the museum's exhibitions, publications and collection policy. Otto has previously worked as a curator at Het HEM, Human Activities and Council. In March 2021 his group exhibition What Stories Want will open in AAIR and Extra City in Antwerp. Otto is also active as a critic and editor-in-chief of RESOLUTION Magazine.

"Museum Dhondt-Dhaenens has an iconic history of daring exhibitions. I am honored to be able to contribute to the continuation of this heritage together with artists and the many supporters around the museum. " - Laurens Otto

---
12 frames, by Nathan Ishar & Sofie Frederix, picture by Nathan Ishar
1M3 – 12 Frames
an exhibition with artists' books from Kunstenbibliotheek

29.01.2021—22.04.2021
Open from Monday to Friday, 8:30 – 18:30
Curated by Nathan Ishar & Sofie Frederix
12 frames
invites you to enter and unfinished story- board to a no person's land through images and language. Similar to a fragmented film, an imaginary walk in nature unfolds, without a sense of direction. This display reassembles pages selected from photography and poetry books out of the artists' books collection of Kunstenbibliotheek.
Partners: Kunstenbibliotheek at KASK & Conservatorium
---
Nashashibi/Skaer Why Are You Angry? 2017 16 mm film, black and white and colour, sound, 16 min. Copyright: Nashashibi/Skaer

From the Collection | Why Are You Angry?
13.02.2021—30.05.2021
Recent acquisitions from S.M.A.K.
'
Why Are You Angry
?' is curated by Philippe Van Cauteren. The museum texts and interpretative tools for this exhibition have been developed by students of the postgraduate Curatorial Studies course at KASK, School of Arts Ghent, in collaboration with Ghent University and S.M.A.K. Margot Bossy, Sofie Frederix, Yimeng Wang and Julie Wyckaert undertook this work as a practical assignment within the Audiences and Learning module that trains future exhibition curators in audience-focused thinking and working.
Partners: S.M.A.K. and Curatorial Studies KASK, School of Arts
---