Each academic year, S.M.A.K., Ghent University and Curatorial Studies at KASK-School of Arts Ghent co-organise the prestigious Curatorial Lectures series, presented by renowned curatorial practitioners in relation to a specific theme. Following 'Working with Artists' (2017-18), 'Learning from Artists' (2018-19), and 'Working with Collections' (2019-20), this year's theme 'Working with Space' addresses the curatorial challenges working across various modes of space (including the physical, digital, performative, discursive, social, transcultural, glocal), taking into account the perils and possibilities of the 'post-pandemic' / 'new normal' sphere of exhibition-making. Past speakers in the Curatorial Lectures series have included Mathieu Copeland, Anthony Huberman, Jean-Hubert Martin, Chus Martínez, Gabi Ngcobo, Susanne Pfeffer, Nicolaus Schafhausen and Adam Szymczyk.
---
2020-2021: Working with Space

Ippolito Pestellini Laparelli
04.03.21—20:00 (online)
Ippolito Pestellini Laparelli joined OMA in 2007 and is based in Rotterdam. A partner since 2014, Ippolito's work at OMA/AMO has a focus on preservation, scenography, and curation. Projects led by Ippolito include the renovation of Kaufhaus des Westens (KaDeWe) in Berlin (ongoing); Panda, an exhibit for the 2016 Oslo Triennale; the transformation design of the 16th century Fondaco dei Tedeschi in Venice (2016); the design of Repossi's flagship store on Place Vendôme in Paris (2016); Monditalia, a multi-disciplinary exhibition focused on Italy, at the 2014 Venice Architecture Biennale; scenography for the Greek theater of Syracuse in Sicily (2012); and the co-curation of Cronocaos, OMA's exhibition on preservation at the 2010 Venice Architectural Biennale. Ippolito is currently curating Manifesta's 12th edition (2018) taking place in Palermo and has led OMA's urban studies on the Sicilian city. Through collaborations with different brands including Repossi, Galleries Lafayette, Knoll, and Prada his activity extends to research, product design, temporary installations, and publications. Since 2010, Ippolito is responsible for a range of AMO projects with Prada, including the stage design for the brand's fashion shows and special events, and the art direction of videos. He contributes to exhibition design for Fondazione Prada, with projects such as When Attitudes Become Form: 1969/2013 and Serial Classics (2015). Ippolito holds a Master of Architecture from the Politecnico di Milano.
Book a ticket via
curatorialstudies@hogent.be
Karen Archey
04.02.21—20:00 (online)

Karen Archey is Curator of Contemporary Art, Time-based Media at the Stedelijk Museum Amsterdam. She is an American curator and art critic formerly based in Berlin and New York, and a 2015 Creative Capital | Warhol Foundation Arts Writers Grant recipient for short-form writing. Since joining the Stedelijk Museum in April 2017, Archey has organized solo exhibitions by artists Rineke Dijkstra, Stefan Tcherepnin, Catherine Christer Hennix, and Metahaven, as well as the latest edition of the Stedelijk Museum Amsterdam's biannual Municipal Art Acquisitions, titled Freedom of Movement. She heads the Stedelijk's research initiative on the conservation, acquisition and display of time-based media and also coordinates the museum's performance program, recently commissioning new works by Ann Hirsch, Alicia Frankovich and artist collective CFGNY.
Archey previously worked as an independent curator and editor for the New York-based organization e-flux. In 2014, she organized with Robin Peckham the exhibition "Art Post-Internet" at Ullens Center for Contemporary Art in Beijing. Archey frequently gives lectures on topics ranging from feminism, art and technology to collecting time-based media.
Book a ticket via
curatorialstudies@hogent.be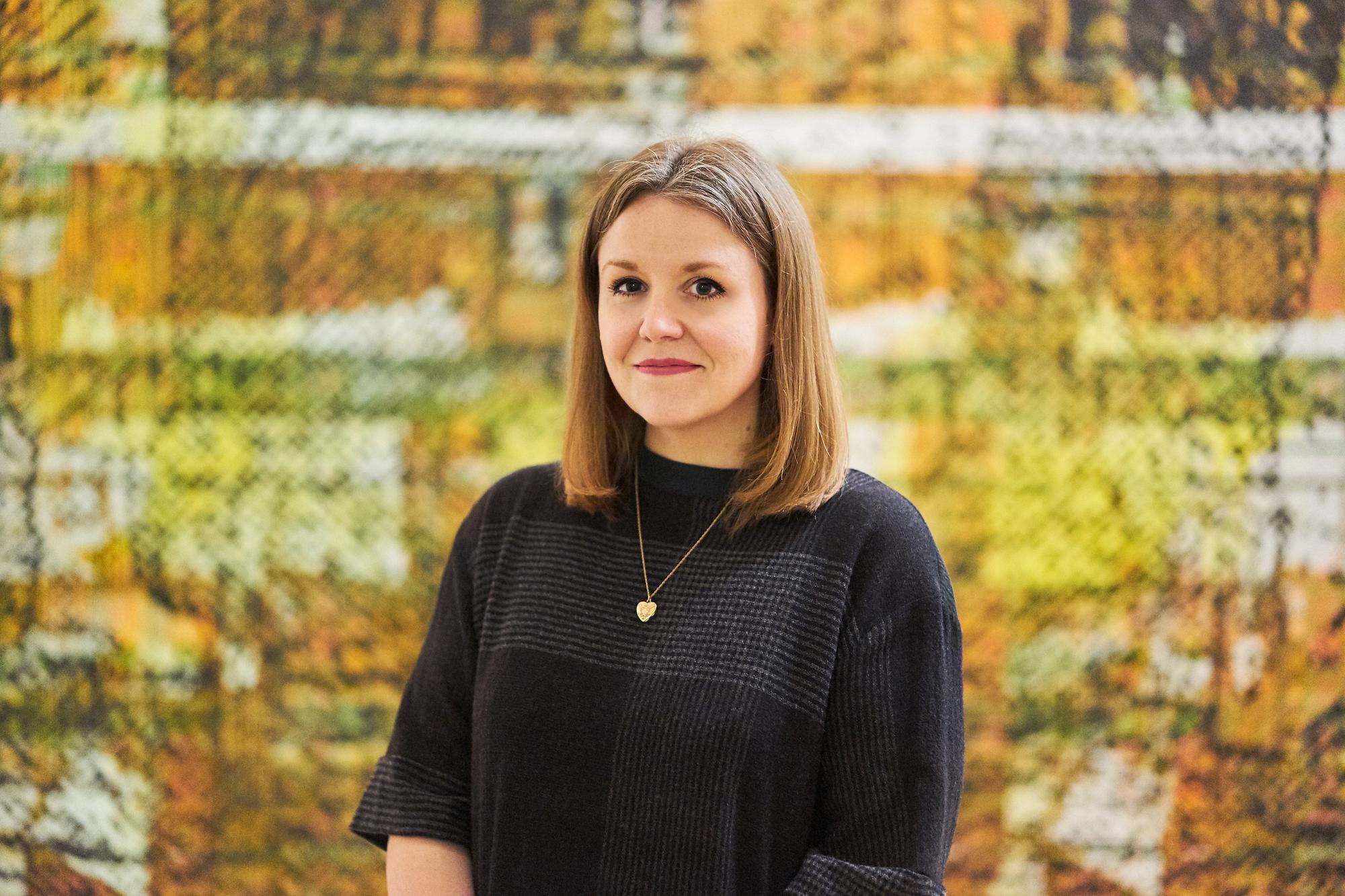 Karen Archey
Rebecca Lamarche-Vadel
26.11.20—20:00 (online)
Graduated in Art History, History and Political Science from the University of Paris I - La Sorbonne, Rebecca Lamarche-Vadel began her career in 2008 at the Ministry of Culture, then at the Musée d'Art Moderne de la Ville de Paris as an assistant curator. From 2009 to 2012 she lives in Berlin and participates in numerous projects including the prospective exhibition "Based in Berlin" (2011). In 2012, she joins the Palais de Tokyo where she spends seven years as curator, leading major projects such as the recent carte blanche to Tomás Saraceno, "ON AIR" (2018). She also curated Tino Sehgal's "Carte Blanche" (2016), Marguerite Humeau's "FOXP2" (2016), Ed Atkins' "Bastards" (2014) and the group exhibition "Le bord des mondes" (2015), among others. In 2017, she was appointed co-curator of the exhibition "Voyage d'Hiver" at the Château de Versailles. She has collaborated on many occasions with international institutions such as MoMa PS1, Stedelijk Museum and Nottingham Contemporary. In 2019, Rebecca Lamarche-Vadel is appointed curator of the 2020 edition of the Riga Biennale.
Watch online
here
:
https://business.
facebook.com/curatorialstudies.be/videos/663902854274246/
Rebecca Lamarche-Vadel
Cecilia Alemani

26.11.20—20:00 (online)

Cecilia Alemani is an Italian curator based in New York. During this online-lecture Alemani will examine some case studies taken from her personal experience of curating art projects in unconventional art spaces, like the High Line in New York, the Italian Pavilion at the Venice Biennale, Art Basel Cities: Buenos Aires, and others. Besides practical challenges, leaving the classical white-cube also brings ethical and conceptual difficulties with it: For who are you curating and which work do you show how? Currently, Alemani is the Artistic Director of the upcoming 59th International Art Exhibition (2022) in Venice. Since 2011, she has been the Donald R. Mullen, Jr. Director & Chief Curator of High Line Art, the public art program presented by the High Line in New York. In 2018, Alemani served as Artistic Director of the inaugural edition of Art Basel Cities: Buenos Aires. In 2017, she curated the Italian Pavilion at the Venice Biennale.
︎︎︎ View lecture
---
Past lectures
---
2020-2021: Working with Collections
Joanna Mytkowska


04.06.20—19:00

Closing the Curatorial Lecture 2019-20 series on the theme of 'Working with Collections', Mytkowska will present how different sequences of works and narratives intertwine within the collection of the Museum of Modern Art in Warsaw, using two important works as case studies: Alina Szapocznikow's Monument of Polish-Soviet Friendship (1954) and Goshka Macuga's The Letter (2011). Her reading will consider anecdotal details, as well as art historical reflection and reference to contemporary debates.

Joanna Mytkowska is the director of the Museum of Modern Art in Warsaw since 2007. Previously, she worked as a curator at the Centre Pompidou, Paris. She is the co-founder of the Foksal Gallery Foundation in Warsaw, where she worked from 2001 until 2007. In 2005 she curated the Polish Pavilion at the 51st Venice Biennale, exhibiting Repetition by Artur Żmijewski. Mytkowska curated and co-curated: Never Again. Art against War and Fascism in the 20th and 21st Centuries (Museum of Modern Art in Warsaw, 2019), Edi Hila. Painter of Transformation (Museum of Modern Art in Warsaw, 2018), Beguiling Siren Is Thy Crest (Museum of Modern Art in Warsaw, 2017), Alina Szapocznikow, Sculpture Undone 1955–1972 (Centre d'Art Contemporain Wiels, Brussels; Hammer Museum, Los Angeles; Museum of Modern Art in New York, 2012–2013), Les promesses du passé (Centre Pompidou, Paris, 2010), Awkward Objects (Museum of Modern Art in Warsaw, 2009), Les Inquiets. Cinq artistes sous la pression de la guerre (Centre Pompidou, Paris, 2008), Le Nuage Magellan (Centre Pompidou, Paris, 2007), and Oskar Hansen. A Dream of Warsaw (Foksal Foundation Gallery, Warsaw 2005). Mytkowska is the editor of the publications Henryk Stażewski. Economy of Thought and Perception (2006) and Edward Krasiński (1997).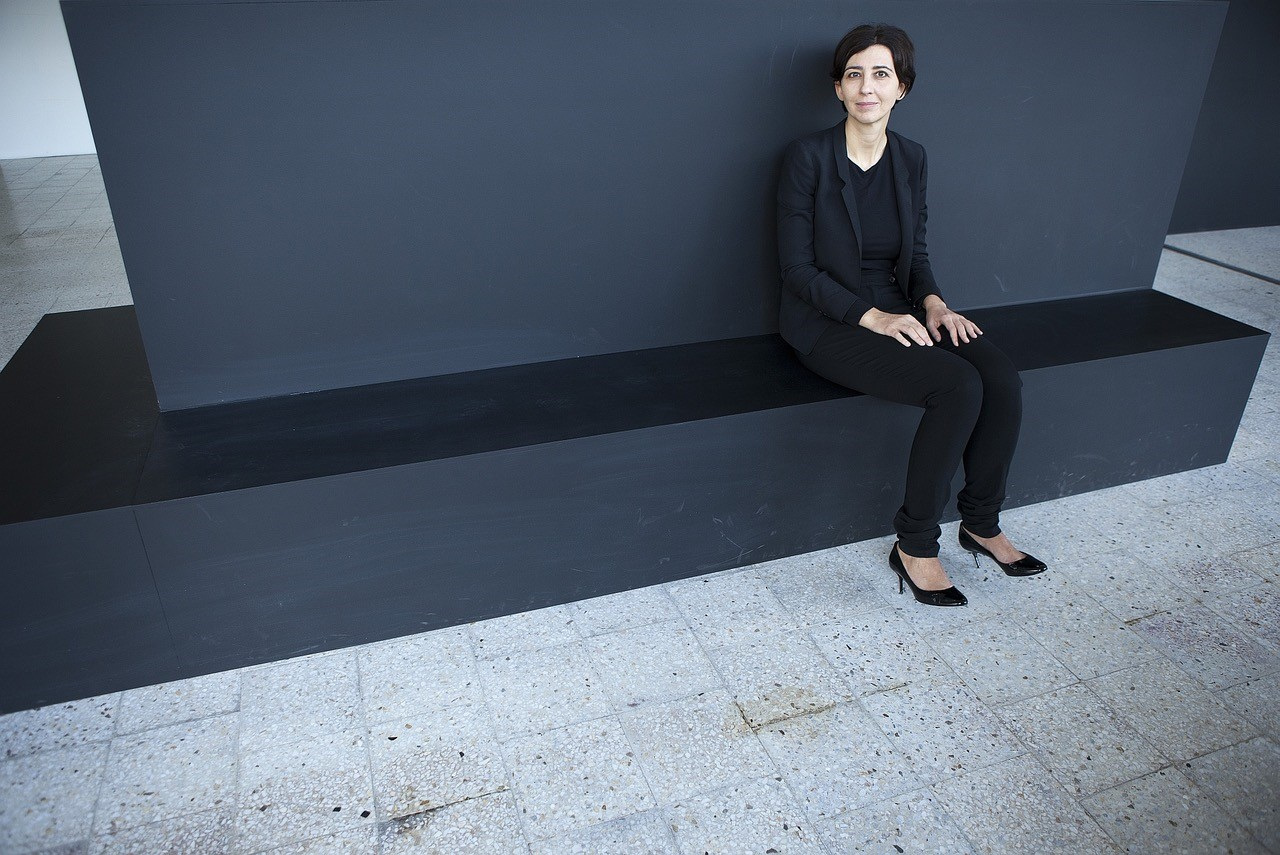 Joanna Mytkowska
Sofía Hernández Chong Cuy


20.02.20—19:00

In an early essay, Sofía Hernández Chong Cuy explored different paradigms that informed dominant discourses of contemporary curating. Temporality, she argued, appears to be entangled in the concept of newness, and is championed over permanence, which is associated with collections. In this lecture, Hernández Chong Cuy will speak about the role that contemporary art has in shaping a key factor in any kind of collecting practice: heritage.Since 2018, Hernández Chong Cuy is director of Witte de With Center for Contemporary Art in Rotterdam. She was previously curator of contemporary art at Colección Patricia Phelps de Cisneros, a foundation with offices in Caracas and New York. Originally from Mexico, she has worked in numerous countries and institutional contexts.
Selected writings are available on her website:
www.thisandthat.site.
Sofía Hernández Chong Cuy
Penelope Curtis


06.02.20—19:00

Please join us for the second Curatorial Lecture in the 2019-20 series on the theme of 'Working with Collections', by esteemed museum director, curator and scholar Penelope Curtis entitled 'Working with Collections: A question of authenticity?' This talk will review this exhibition and the questions it raises, in contrast to more standard ways of working with collections.Penelope Curtis is currently Director of the Gulbenkian Museum in Lisbon. Her most recent book (Yale, 2017) comes out of the Mellon lectures given at the National Gallery and at Yale in 2015, and is entitled 'Vertical, Horizontal, Closed, Open: Sculpture'. Other recent publications include essays on artistic legacy (Ridinghouse, 2018) and on trans-historical approaches (Valiz/Leuven, 2018).

Throughout her career Penelope Curtis has worked with collections, first at Tate Liverpool, then at the Henry Moore Institute, at Tate Britain, and now in Lisbon, at the Gulbenkian Museum. Working with collections does not usually bring into question the site-specific, but in the most recent show at the Gulbenkian, reconstructions of classic exhibition models of the post-war years exploit the local (non site-specific) collection.

Penelope Curtis
Mathieu Copeland


07.11.2019—19:00

Please join us for the inaugural Curatorial Lecture in the 2019-20 series on the theme of 'Working with Collections', by the London-based curator and publisher Mathieu Copeland.

As a curator, Mathieu Copeland has been developing a practice that seeks to subvert the traditional role of, and renew our perceptions of exhibitions He co-curated the exhibition "VOIDS, A Retrospective" (2009) at the Centre Pompidou, Paris, and the Kunsthalle, Bern, and edited the accompanying anthology VOIDS His recent exhibitions include "A Retrospective of Closed Exhibitions" at Kunsthalle Fribourg (2016) and "The exhibition of a film" (2014), an exhibition as a feature film for cinemas. Copeland edited the critically acclaimed anthology and manifesto publication "Choreographing Exhibitions" (2013). In 2017, he co-edited the anthology "The Anti-Museum" (FRI ART / Koenig Books). His most recent edited volume – the anthology "Gustav Metzger: Writings" (JRP | Editions, 2019) – comes out this month.
Mathieu Copeland
---
2019-2020: Learning from Artists
Gabi Ngcobo


13.06.2019—19:00

Gabi Ngcobo is an artist, curator and educator living in Johannesburg, South Africa. Since the early 2000s Ngcobo has been engaged in collaborative artistic, curatorial, and educational projects in South Africa and on an international scope. Recently she curated the 10th Berlin Biennale titled 'We don't need another hero' and was one of the co-curators of the 32nd Sao Paulo Bienal (2016). She is a founding member of the Johannesburg based collaborative platforms NGO – Nothing Gets Organised (since 2016) and Center for Historical Reenactments (CHR, 2010–14). NGO focusses on processes of self-organization that take place outside of predetermined structures, definitions, contexts, or forms. CHR responded to the demands of the moment through an exploration of how historical legacies impact and resonate within contemporary art. As a member of CHR, she curated PASS-AGES: references & footnotes at the former Pass Office, Johannesburg (2010) and contributed to the project Xenoglossia, a research project (2010-2012), culminating in an exhibition in Johannesburg in 2013. Other curatorial projects include Mating Birds Vol.2 at the KZNSA Gallery, Durban (2019), A Labour of Love (2015-2017) at the Weltkulturen Museum, Frankfurt and Johannesburg Art Gallery, DON'T/PANIC (2011/12) at the Durban Art Gallery.
Gabi Ngcobo
Nicolaus Schafhausen


19.03.2019—19:00

For his presentation at S.M.A.K., Schafhausen will discuss his previous experience leading institutions and his interest in continuing to develop diverse and inclusive interdisciplinary programs, while raising the crucial call for cultural agents to strive to oppose populist as well as commercial tendencies, and ultimately provide platforms for artists, the public, and open spaces for dialogue, reflection and the celebration of artistic experimentation. He hopes that working in the field of arts and culture continues to be a prosperous and engaging endeavour, producing a sovereign place of discussion, exchange, and stage for productive dissent.

Nicolaus Schafhausen is an internationally distinguished curator, director, author, and editor of numerous publications on contemporary art. Since 2011 he has been the Strategic Director of Fogo Island Arts, an initiative of the Canadian Shorefast Foundation to find alternative solutions for the revitalisation of the area that is prone to emigration. Co-curator of the 6th Moscow Biennale 2015, Schafhausen has also curated a number of international festivals and exhibitions such as "Media City" Seoul 2010, or the "Dutch House" for the Expo 2010 in Shanghai. In 2007 and 2009 he was the curator of the German Pavilion for the 52nd and 53rd Venice Biennale, and for the 56th Venice Biennale in 2015 he curated the Kosovo Pavilion.
In addition to curating innovative and experimental exhibitions, national pavilions and other ambitious curatorial projects, Schafhausen has extensive experience leading renowned institutions such as the Frankfurter Kunstverein, the Künstlerhaus Stuttgart, and the Witte de With Center for Contemporary Art in Rotterdam. Schafhausen was the founding Director of the European Kunsthalle, conceived as a project to examine the conditions and structures of contemporary art institutions, independent of local government mandates.
Schafhausen is the Director of Kunsthalle Wien until March 2019 and is currently responsible for leading a major exhibition project and event program at the Munich Documentation Center for National Socialism, which opens on November 27, 2019.
His curatorial interests approach and respond to social phenomena, and to some of the crucial changes taking place in our world. Schafhausen seeks to constantly question the conditions of production and negotiate value systems. Personally, he views art as a way to access and stimulate political thought and action that can dynamically contribute to our future and How We Live Together.

Nicolaus Schafhausen
Jean-Hubert Martin


16.01.2019—20:00

Jean-Hubert Martin joined the Musée National d'Art Moderne in Paris as a curator in 1971, and was part of the team that established the Centre Pompidou in 1977. After serving as director of Kunsthalle Bern in 1982-85, Martin returned to the Pompidou in 1987-90 as director of the Musée National d'Art Moderne, and has since overseen institutions including the Musée National des Arts d'Afrique et d'Océanie in Paris and the Museum Kunstpalast in Dusseldorf. 'Les Magiciens de la Terre', which he curated in 1989, is widely regarded as a breakthrough in reassessing the center-periphery hierarchy of Modernism. More recent exhibitions curated by Martin include 'Contemporary Morocco', Institut du Monde Arabe, Paris (2014-15); 'Theater of the World', La Maison Rouge, Paris (2013); 'Against Exclusion', Moscow Biennial (2009); and 'Partage d'Exotismes', Biennale de Lyon (2000). An anthology of his writings, L'Art au Large, was published by Flammarion in 2012.

Jean-Hubert Martin
Anthony Huberman


14.11.2018—20:00

Anthony Huberman is the Director and Chief Curator of CCA Wattis Institute. He was the Founding Director of The Artist's Institute in New York. He was Chief Curator of the Contemporary Art Museum St. Louis, Curator at the Palais de Tokyo in Paris, Curator at SculptureCenter in New York, and Director of Education and Public Programs at MoMA PS1 in New York, where he initiated WPS1, the museum's radio station.
He has curated solo exhibitions with artists such as Henrik Olesen, Laura Owens, Sam Lewitt, Jos de Gruyter & Harald Thys, Lutz Bacher, Gedi Sibony, and Richard Artschwager, and has developed long-term research projects with artists such as Seth Price, David Hammons, Joan Jonas, Thomas Bayrle, Haim Steinbach, Rosemarie Trockel, Jo Baer, and Jimmie Durham. Group shows/catalogues include "Mechanisms," "For the blind man in the dark room looking for the black cat that isn't there," and "Grey Flags." He co-curated the 2014 Liverpool Biennial. He has published numerous articles in art periodicals, including Artforum, Frieze, Flash Art, Afterall, and Mousse. His book "Today We Should Be Thinking About" was published by Koenig Books in 2016.
Anthony Huberman
Chus Martínez


24.05.2018—20:00

Chus Martínez is director of the Art Institute at the FHNW Academy of Art and Design, Basel, where she also runs the Institute's exhibition space Der Tank.

Adam Szymczyk
29.03.2018—20:00


Adam Szymczyk was artistic director of documenta 14 in Athens and Kassel. He was previously director and chief curator of Kunsthalle Basel.


Susanne Pfeffer

08.03.2018—20:00


Susanne Pfeffer is director of the Museum of Modern Art in Frankfurt. She curated the German Pavilion with the artist Anne Imhof at the 2017 Venice Biennale, which was awarded the Golden Lion.